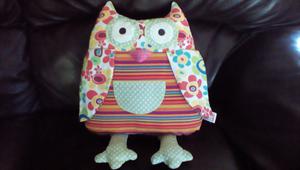 T02S03B11D20
Joined Saturday, December 27, 2003
Recent Book Activity
| Statistics | 4 weeks | all time |
| --- | --- | --- |
| books registered | 4 | 3,399 |
| released in the wild | 0 | 3,101 |
| controlled releases | 3 | 934 |
| releases caught | 0 | 169 |
| controlled releases caught | 1 | 550 |
| books found | 0 | 1,001 |
| tell-a-friend referrals | 0 | 43 |
| new member referrals | 0 | 37 |
| forum posts | 12 | 8,576 |
Extended Profile
Today (Dec 27, 2022 ) is my nineteenth anniversary at Bookcrossing. I have certainly enjoyed all the site has to offer and more. I like doing the challenges, reading the forums, sharing in peoples lives. Because of bookcrossing, I have read books that I would not have picked up otherwise, and read new authors. My hopes for this next year are to share more books, mainly by releasing. I hope to find a way to increase my journal entries, but we all know that is just luck whether or not they make one.
This year I plan to make separate lists of my printed books, e-books and audio books read/listened to.
I usually only register books that I am planning to wild-release at some point, nothing from my PC. The books on my shelf do not really reflect my taste in reading, as some were used just for challenges and never read.
Due to cost-prohibitive s/h, I am sorry to say that at this time I must restrict any trading to the United States. Sorry for any inconvience.
I am registered at RABCK.com
A few facts about me: The books I like most are thrillers, mysteries and horror. Books I DO NOT care for are romances like Harlequins. Chicklit is okay, for the most part. I was recently diagnosed as being diabetic, so maybe some sugar-free chocolates. (I have not tried any yet!) I drink teas (not herbal or decaf) and hot cocoa. I like doing suduko, logic and crossword puzzles. I have 4 children and several grandkids, ages 17 - 30. Also, two great grandsons. I have a great guy who I have loved since I was 16. I became the new owner of my MIL's Dachshund when she went into a nursing home, a great little guy. I also have two cats, both black neutered males who look so much alike that you sometimes aren't sure who is who. Plus 2 chickens. I live in MI, so warm things always appreciated.
Here is a link to my Amazon wish list for the Secret Santa or anything else.
www.amazon.com/---/1132XUIWFFQUX?...
Here is my Kindle send to address:
TAY06ZIA_C7F994@KINDLE.COM
Find me on paperbackswap.com as T02S03B11D20
Find me on Goodreads.com as Kathy
January: (4,733 pages read)
1 - An Invitation To Murder/A.G. Barnett...170 pages
2 - Secluded Cabin Sleeps Six/Lisa Unger...392 pages
3 - Night Swim/Megan Goldin...341 pages
4 - Murder Outside The Lines/Krista Davis...326 pages
5 - Daughter of Darkness/Terry Brooks...352 pages
6 - Dog Gone Troubles/Karen McSpade...62 pages
7 - Cat Scratch Murder/Karen McSpade...59 pages
8 - Claw of Attraction/Karen McSpade...71 pages
9 - Ghost 19/Simon St. James...111 pages
10 - Good Girl, Bad Blood/Holly Jackson...397 pages
11 - Lucy By The Sea/Elizabeth Strout...291 pages
12 - What Happened to the Bennetts/Lisa Scottoline...388 pages
13 - Good Dog. Bad Cop/David Rosenfelt...288 pages
14 - Gone For Gouda/Korina Moss...303 pages
15 - Kibbles and Death/S. A. Kazlo...185 pages
16 - The Mountains Wild/Sarah Stewart Taylor...404 pages
17 - Farm To Trouble/Amanda Flower...288 pages
18 - The Last Time I Saw You/Liv Constantine...305 pages
February: (3,886 pages read)
19 - Honeymoons Can Be Hazardous/Amanda Flower...328 pages
20 - Nose Down, Eyes Up/Merrill Markoe...305 pages
21 - Pudding Up With Murder/Julia Buckley...286 pages
22 - The Prisoner/B. A. Paris...296 pages
23 - With My Little Eye/Joshlyn Jackson...336 pages
24 - A Distant Grave/Sarah Stewart Taylor...420 pages
25 - The Drift/C.J. Tudor...337 pages
26 - Put Out To Pasture/Amanda Flower...311 pages
27 - In Farm's Way/Amanda Flower...279 pages
28 - The House At The End Of The World/Dean Koontz...406 pages
29 - The Fall of Crazy House/James Patterson...352 pages
30 - The Argument/Victoria Jenkins...230 pages
March: (3,792 pages read)
31 - The Dachshund Wears Prada/Stephanie London...325 pages
32 - The Housemaid/Freida McFadden...325 pages
33 - Death Comes To Marlow/Robert Thorogood...384 pages
34 - I Will Find You/Harlan Coben...346 pages
35 - As Good As Dead/Holly Jackson...455 pages
36 - A Perilous Pal/Laura Bradford...276 pages
37 - The It Girl/Ruth Ware...420 pages
38 - Where Are The Children Now?/Mary Higgins Clark...288 pages
39 - Cows, Corn and Crimes/Sharon Michaels...60 pages
40 - Dedication To Murder/Lauren Elliott...266 pages
41 - Curse of the Emerald Ring/Sharon Michaels...59 pages
42 - All The Dangerous Things/Stacy Willingham...320 pages
43 - Mother of the Bride Murder/Leslie Meier...268 pages
April: ( 3,518 pages)
44 - The Sleepover/Samantha King...320 pages
45 - Three Days Missing/Kimberly Belle...369 pages
46 - You'll Be The Death Of Me/Karen McManus...323 pages
47 - The House In The Pines/Ana Reyes...317 pages
48 - The Ghost and the Stolen Tears/Cleo Coyle...268 pages
49 - Hemingway's Cats/Lindsay Hooper...248 pages
50 - The Villa/Rachael Hawkins...276 pages
51 - The Drowning Sea/Sarah Stewart Taylor...341 pages
52 - Just The Nicest Couple/Mary Kubica....315 pages
53 - Dead of Winter/Darcy Coates...389 pages
54 - Storm Watch/C. J. Box...352 pages
May: (3,960 pages)
55 - The Girls at 17 Swann Street/Yara Zgheib...370 pages
56 - The Housemaid's Secret/Freida McFadden...307 pages
57 - The Quiet People/Paul Cleave...341 pages
58 - Bark of Night/David Rosenfelt...291 pages
59 - Murder in a Cup/Lauren Elliott...304 pages
60 - Beneath the Surface/Kaira Rouda...264 pages
61 - Blueberry Blunder/Amanda Flower...289 pages
62 - The Lie Between Us/Amanda McKinney...154 pages
63 - The New Mother/Nora Murphy...295 pages
64 - The Last Word/Taylor Adams...337 pages
65 - Gone Tonight/Sarah Pekkanen...352 pages
66 - Murder in a Cup/Lauren Elliott...304 pages
67 - She Started It/Sian Gilbert...352 pages
June: (4,205 pages)
68 - The Boy is Back/Meg Cabot...357 pages
69 - The Lie Maker/Linwood Barclay...336 pages
70 - The 23rd Midnight/James Patterson...337 pages
71 - The One/Julia Argy...301 pages
72 - The Silent Girl/Tess Gerritsen...433 pages
73 - Silent Bite/David Rosenfelt...293 pages
74 - Forget What You Knew/Christina Dodd....374 pages
75 - The Block Party/Jamie Day...384 pages
76 - The Island/Adrian McKinty...370 pages
77 - The Quarantine Princess Diaries/Meg Cabot...321 pages
78 - Little Disasters/Sarah Vaughn...420 pages
79 - Candy Corn Murder/Leslie Meier...279 pages
July:
Total Pages Read in 2023 =24,094 (79 books)
Total Pages Read in 2022 = 49,985 ( 163 books)
Total Pages Read in 2021 = 51,804 (174 books)
Total Pages Read in 2020 = 51,982 (185 books)
Total Pages Read in 2019 = 44,348 (152 books)
Total Pages Read in 2018 = 34,204(128 books)
Total Pages Read in 2017 = 29,942 (97 books)
Total Pages Read in 2016 = 31,570 (104 books)
Total Pages Read in 2015 = 29,336 (95 books)
Total Pages Read in 2014 = 30,600 (100 books)
Total Pages Read in 2013 = 34,813 (115 books)
Total Pages Read in 2012 = 32,482 (101 books)
Total Pages Read in 2011 = 27,177 (80 Books)
Total Pages Read in 2010 = 25,361 (71 books)
Total Pages Read in 2009 = 26,328 (80 books)
Total Pages Read in 2008 = 21,062 (64 books)
Total Pages Read in 2007 = 22,964 (64 books)
Challenges I Have Joined:
State Challenge/NancyNova
Goodreads Challenge
Pop Sugar Challenge
States and D.C. I have read books set in states = 3/51
Alabama - Witcher Upper/Amy Boyles
Alaska -
Arizona -
Arkansas -
California - Gone For Gouda/Korina Moss
Colorado - Up On The Woof Top/Spencer Quinn
Connecticut - Good Girl, Bad Blood/Holly Jackson
Delaware - What Happened to the Bennetts/Lisa Scottoline
District of Columbia - Murder Outside The Line/Krista Davis
Florida - Secluded Cabin, Sleeps Six/Lisa Unger
Georgia - With My Little Eye/Joshlyn Jackson
Hawaii - Drowning/T. J. Newman
Idaho -
Illinois - Pudding Up With Murder/Julia Buckley
Indiana - The Boy Is Back/Meg Cabot
Iowa - Missing Pieces/Heather Gudenkauf
Kansas -
Kentucky -
Louisiana - The Lie Between Us/Amanda McKinney
Maine - Lucy By The Sea/Elizabeth Strout
Maryland - The Last Time I Saw You/Liv Constantine
Massachusetts - Dog Gone Troubles/Karen McSpade
Michigan - Farm to Trouble/Amanda Flower
Minnesota - Whiskers and Lies/Sofie Kelly
Mississippi -
Missouri - The Girls At 17 Swann Street/Yara Zgheib
Montana -
Nebraska - Cows, Corn and Crime/Sharon Michaels
Nevada -
New Hampshire - Clause of Death/Lorna Barrett
New Jersey - Good Dog, Bad Cop/David Rosenfelt
New Mexico - Dead Mountain/Preston & Child
New York - Ghost 19/Simone St. James
North Carolina - The Night Swim/Megan Goldin
North Dakota -
Ohio - Honeymoons Can Be Hazardous/Amanda Flower
Oklahoma -
Oregon -
Pennsylvania - Gone Tonight/Sarah Pekkanen
Rhode Island - The Ghost and the Stolen Tears/Cleo Coyle
South Carolina -
South Dakota -
Tennessee - A Perilous Pal/Laura Bradford
Texas -
Utah -
Vermont -
Virginia - Secrets of the Spellroom/Lizzi London
Washington - The Last Word/Taylor Adams
West Virginia -
Wisconsin - Public Anchovy #1/Mindy Quigley
Wyoming - Storm Watch/C. J. Box
33/51