Step 1. Label
Register your book for FREE, and get a unique BookCrossing ID.
This BCID allows you to follow your specific book wherever it goes. Think of it as a passport enabling your book to travel the world without getting lost!
There are several ways you can label your book: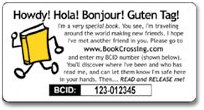 Download
free BookCrossing labels and print them from your computer onto label stock.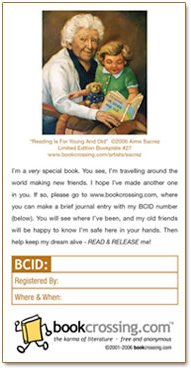 Order
labels from our bookplate collections (such as this one from our Artist Series).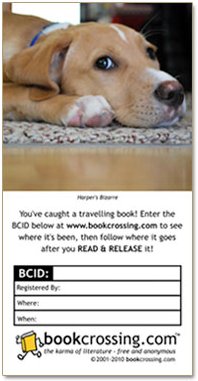 Create
custom labels with our Bookplate Creator using your own image and message (even in your own language!).