The Team
Ron Hornbaker
Co-Founder
Austin, Texas, USA
Ron was the creative visionary behind BookCrossing. Coupled with a keen talent and ability for web design and database development, Ron is one of those rare people who is both technical and market-side savvy. The website and its early successes were due to Ron, whose strong mark of recognition in the global web community was the catalyst to the company's popularity. Ron holds a doctorate in Veterinary Medicine from Kansas State University. He hung up his stethoscope in 1995 to pursue his tech impulses and talents, and his first achievement was "Visionarian"-a veterinary management software program pioneering the incorporation of video imaging of pets with invoicing. Video imaging is now the standard veterinary management tool used in North America.
Bruce Pedersen
Co-Founder, CEO
Sandpoint, Idaho, USA
Bruce Pedersen began his professional career as a veterinarian. After years in the business he hung up his lab coat and is now CEO of BookCrossing. He lives with his beautiful wife and three children in Sandpoint, Idaho, along with Panda, Talus, Nudge, and his goat Twinklebelle. His passions in life are his family, traveling, flying, and the unlimited potential of BookCrossing's mission - to make the world a library and connect people through books.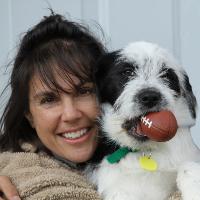 Heather Mehra-Pedersen
Co-Founder & Director of Finance
Sandpoint, Idaho, USA
Heather has a strong record of entrepreneurial achievement in starting, developing and managing businesses. Her professional background encompasses experience in profit and goal-oriented marketing, management, finance and total profit and loss responsibility. She is extremely effective at organizing people and resources and is noted for her creative solutions to financing, management and marketing problems. Heather holds a Marketing and Fine Arts degree with honors from Lehigh University. Her career as a stockbroker and money manager and financial consultant has poised her for successful business management. In 1999, she co-authored The Log Home Plan Book.