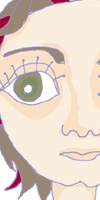 letra
Age 46
Joined Monday, June 23, 2003
Recent Book Activity
| Statistics | 4 weeks | all time |
| --- | --- | --- |
| books registered | 0 | 219 |
| released in the wild | 0 | 60 |
| controlled releases | 0 | 0 |
| releases caught | 0 | 38 |
| controlled releases caught | 0 | 0 |
| books found | 0 | 17 |
| tell-a-friend referrals | 0 | 2,648 |
| new member referrals | 0 | 101 |
| forum posts | 0 | 195 |
Extended Profile
As minhas etiquetas
I'm an illustrator-dollmaker-teacher (and a mother).
wanna see some of my work?
---
BookRings abertos (open):
Divine Secrets of the Ya-Ya Sisterhood
, de Rebecca Wells
BookRings fechados (closed):
A Vida por um Fio. A Anorexia Nervosa
, de Isabel do Carmo (10 participantes)
O Ano em que o Zumbi tomou o Rio
, de José Eduardo Agualusa (15 participantes)
Dreams of Trespass
, de Fatima Mernissi (10 participantes)
De Amor e de Sombra
, de Isabel Allende (11 participantes)
The Firebrand
, de Marion Zimmer Bradley (10 participantes)
Un Gusto Superior. Una nueva forma de comer y vivir
(10 participantes)
Lullaby
, de Chuck Palahniuk (10 participantes)
BookRays abertos (open):
A Idade da Inocência
, de Edith Wharton
A Árvore dos Tesouros: Lendas do Mundo Inteiro
, de Henri Gougaud
Teddy Bears
, de Eriko Ito et al.
PM to join / Para te inscreveres manda-me uma PM.
---
2003 favorite readings:
best new book:
Lullaby
by Chuck Palahniuk
best not so new/classical book:
The Baron in the Trees
by Italo Calvino
best I would have never read this if it wasn't for BookCrossing:
Nervous Conditions
by Tsitsi Dangarembga
best I had to buy my own copy after I read it:
The Hours
by Michael Cunningham
---
my / a minha
wishlist
.