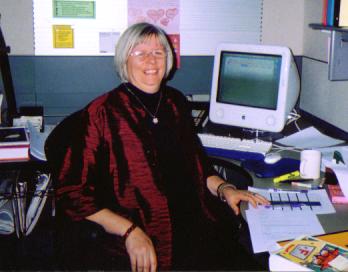 mssaver
Age 76
Joined Wednesday, May 7, 2003
Recent Book Activity
| Statistics | 4 weeks | all time |
| --- | --- | --- |
| books registered | 0 | 739 |
| released in the wild | 0 | 738 |
| controlled releases | 0 | 69 |
| releases caught | 0 | 228 |
| controlled releases caught | 0 | 57 |
| books found | 0 | 380 |
| tell-a-friend referrals | 0 | 46 |
| new member referrals | 0 | 25 |
| forum posts | 0 | 699 |
Extended Profile
I love to wild release and trade, so if you see something on my bookshelf that you'd like and/or something on my wish list that you have, please PM me. Thanks!
My first bookray was Fannie Flagg's Can't Wait to Get to Heaven, which wound up being 3 bookrays: northern US and Canada, southern US, and international.
My second bookray was The Help, by Kathryn Stockett:
bookcrossing.com/---/7773289
.
BookRays, Rings, Boxes, etc. That I'm Participating In:
-bookstogive's Mystery/Thriller VBB (done fifth and doing again!)
-bluezwuzl's The Dante Club
And there may be others that I forgot to list here!
BookRays, Rings, Boxes, etc. That I Have Done in 2014:
-pam99's My Favourite Place (from Book Week Scotland 2012)
BookRays, Rings, Boxes, etc. That I Have Done in 2013:
-Loriped's Christmas Book Box
-weeder's Mrs. Lincoln's Dressmaker
-hakkalina's The Girl Who Circumnavigated Fairyland
-KiwiinEngland's The Little Girl Who Was Too Fond of Matches
-Erishkigal's Native American Bookbox
-laure69's Death Comes to Pemberley
BookRays, Rings, Boxes, etc. That I Did in 2012:
-starflash's International Alphabet Relay VBB
-cat02886's ABC bookring
-KiwiinEngland's Finn Family Moomintroll
-loveamystery's Coffee, Tea, and Dessert VBB
BookRays, Rings, Boxes, etc. That I Did in 2011:
-Loriped's Shrinking Potpourri Fiction Bookbox
-MarysGirl's Something for Everybody bookbox
-angela861's The Swimming Pool Library bookray
-imawinn's Murder of a Chocolate-Covered Cherry bookring
-Into-the-Blue's Flora and Fauna VBB
-faerie-glen's The Man Who Loved Books Too Much international bookring
-akosikulot's The Beaufort Diaries bookring
BookRays, Rings, Boxes, etc. That I Did in 2010:
-grubsneerg's The Guernsey Literary and Potato Peel Pie Society bookray
-TheLostBook's Buddha Da bookray
-ApoloniaX's Water for Elephants bookray
-MarysGirl's Selene of Alexandria bookring
-LoriPed's Shrinking Christmas Book Box
-MaryZee's Bookish Bookbox
-bookstogive's Mystery/Thriller/Suspense VBB (twice)
-collectorkerri's First Sentences VBB
BookRays, Rings, Boxes, etc. That I Did in 2009:
-Supertalya's Multicultural bookbox
-MaryZee's Bookish bookbox
-collectorkerri's First Sentences Mystery Virtual Bookbox
-zzz's Mr. Pip bookring
-perryfran's Burmese Days bookray
-Bibliocrates' Pomegranate Soup bookring
-NMReader's Diary of a Wimpy Kid bookrings
-ladybug74's Professions bookbox
-ladybug74's Historical Fiction bookbox
BookRays, Rings, Boxes, etc. That I Did in 2008:
-LoriPed's The Absolutely True Diary of a Part-Time Indian BookRing (great book!)
-LoriPed's Holiday Mystery BookBox
-MarysGirl's Historical Fiction virtual bookbox
-cat02886's Surprise bookring
-NMReader's Driving Over Lemons bookring and its companion Parrot in the Pepper Tree bookring
-cat02886's Color bookray
-Tribefan's Mystery bookbox
-perryfran's Poe Shadow