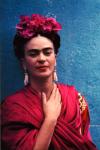 morpha
Age 64
Joined Saturday, January 10, 2004
Recent Book Activity
| Statistics | 4 weeks | all time |
| --- | --- | --- |
| books registered | 0 | 7,031 |
| released in the wild | 0 | 1,874 |
| controlled releases | 0 | 729 |
| releases caught | 0 | 107 |
| controlled releases caught | 0 | 39 |
| books found | 0 | 189 |
| tell-a-friend referrals | 0 | 36 |
| new member referrals | 0 | 25 |
| forum posts | 0 | 97 |
Extended Profile
To whomever is responsible with gifting me with a year's worth of wings: Thanks so much!! XXXOOOXXXOOO
Your thoughtful gift is much appreciated!
Like Linus and his blanket, I don't feel right if I don't have at least one book with me at all times. I read fast and get through an average of a book a day! It's hard to keep such an appetite fed, but I manage to do it.
Books I am currently buying include books on cooking, origami, maritime fiction and fact, science fiction and fantasy, paranormal fiction, travel literature, permacultire & organic farming, food science, and much, much more.
I currently work for an alternative newspaper called Hipfish. Among other duties, I write a monthly food column. Check it out at hipfishmonthly.com
I reside in Astoria, Oregon with my dog Frida Kahlo and my cats Emma Peel and Harry Houdini. We live in a tiny vintage Aladdin travel trailer. All the cupboards are crammed with books!
Lacking space to store AVL books, I have been doing large-scale wild releases: t thrift shops, on tables in my office building, at libraries. I am listing my Available inventory on Bookmooch.com and/or Paperbackswap.com. I am listed there under the same user name. I try to keep up to date on book status here at BookCrossing, but am probably only about 75% successful.
Most of my TBR is in storage and is not easy to get to. I am paring down my books in storage. Books that have Reserved status or no status designated may be available for postage. Sorry, I'm too broke for RABCKs or trades for the forseeable future except through Bookmooch or Paperbackswap.
Once, when I was in Venice, Italy, I saw a statue fondly known as "the book pooper". I am the book eater. I read a lot of books. I usually have quite a few books around, but my collection is very fluid, increasing and decreasing in large amounts.
Books I'm reading Now:
This changes too quickly to keep current.
Wishlist:
Sherri Tepper: any of her older work such as Wizard's Eleven and Jinian Stareye
Rosemary Kirsten:
3)The Lost Steersman
VC Andrews:
Petals on the Wind
If There Be Thorns
Seeds of Yesterday
Garden of Shadows
CJ Cherryh:
Heavy Time (1)
Hellburner (2)
Cyteen
Cyteen I-The Betrayal
Cyteen II-Rebirth
Cyteen III-Vindication
Forty Thousand in Gehenna
Rim Runner
Voyager in the Night
Pretender (8)
Superluminal by Tony Daniel
Jacqueline Lichtenberg: 1)Those of My Blood, 2)Dreamspy, Sime~Gen: The Unity Trilogy, 1) Dushau, 2)Farfetch
Patagonia by Bruce Chatwin
LE Modesitt, Jr:
The Shadow Sorceress (4)
Mort Rosenblum:
Who Stole the News?
The Abortion Pill
Moments of Revolution
Back Home
Squandering Eden
Mission to Civilize
Coups and Earthquakes
Anything by Margaret Drabble published within the last 7 years
Richard Peck :
The Ghost Belonged to Me
Anything by Nevil Shute except: On the Beach, A Town Like Alice, Beyond the Black Stump, Pastoral, The Breaking Wave
Lost Scriptures: Books That Did Not Make it Into the New Testament by Bart D. Ehrman
Terry Tempest Williams:
Red, Coyote's Canyon, Desert Quartet, Jellies: Living Art, Spirituality is Solitary, I Pray to the Birds, Secret Language of Snow, NewGenesis: A Mormon Reader on Land and Community, Pieces of White Shell
Kelley Armstrong: Dime Store Magic, Stolen, Bitten
Mickey Zucker Reichert: Prince of Demons, The Children of Wrath
Art Books
Anything by Reginald Hill except On Beulah Height, Killing the Lawyers, Deadheads, Singing the Sorrow, and A Clubbable Woman
Greg Iles:
The Quiet Game
24 Hours
Dead Sleep
Black Cross
Blood Memory
Spandau Phoenix
Sleep No More
The Foorprints of God
Dark Matter
Trapped
Anything by Sena Jeter Naslund
Anything by Christopher Moore except Fluke
John Case: anything except The Eighth Day
Kyle Mills: anything except Storming Heaven
Dean Koontz: Forever Odd
Bill Knox: Figurehead, The Drowning Nets, Wavecrest, Sea Fire, Whitewater, Bombship, Stormtide, Hellspout, Isle of Dragons, Sanctuary Isle, Bloodtide, Blueback, Cargo Risk, Mayday From Malaga, Salvage Job
I like to get creative with wild releases. Some of them can be quite challenging for the hunter (for example, some that can only be reached at low tide). I have also set up 1 permanent bookcrossing zone and plan to do more as I have time. Sometimes it's frustrating, living in a small city with probably no active bookcrossers except for myself. Feels like I'm releasing books by throwing them in a dumpster, I keep doing it anyway, but don't do as many strictly wild releases as I should. I have better luck when I travel. It would be nice to have face time with other BXers.
My favorite things about bookcrossing (in no particular order)are:
1) Catching a wild release.
2) Getting interesting messages from my wild releases.
3) The random and not so random acts of kindness.
4) Trading books.
5) Bookrings
6) Getting to read some truly amazing books that are normally not available in the US.
Thanks, bookcrossing, to turning me on to the people, the books, and the fun!
Bookrings I Have Started
Master and Commander by Patrick O'Brian-------LOST (??)
www.bookcrossing.com/782-1324973
Price of Honor: Muslim Women Lift the Veil of Silence on the Islamic World by Jan Goodwin-------------------COMPLETED
www.bookcrossing.com/---/1743206/
The Curious Incident of the Dog in the Night-Time by Mark Haddon---COMPLETED
Bloods: An Oral History of the Vietnam War by Black Veterans
bcid# 685-3206374 OPEN
Nine Parts of Desire: The Hidden World of Islamic Women
bcid# 065-2642009 OPEN
Soldier
bcid# 685-3206424 OPEN
Bury Me Standing: The Gypsies and Their Journey
bcid# 096-1330026 OPEN