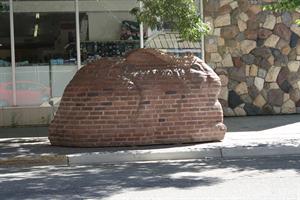 lauraloo29
Joined Sunday, March 14, 2004
Recent Book Activity
| Statistics | 4 weeks | all time |
| --- | --- | --- |
| books registered | 0 | 2,320 |
| released in the wild | 0 | 140 |
| controlled releases | 3 | 1,587 |
| releases caught | 0 | 37 |
| controlled releases caught | 8 | 1,542 |
| books found | 0 | 1,055 |
| tell-a-friend referrals | 0 | 62 |
| new member referrals | 0 | 3 |
| forum posts | 2 | 2,886 |
Extended Profile
I am a published poet. :) You can find my Author page on Facebook. Listed above.
My own chapbook, Wheels on the Bus is available as well. You can see some comments on the book.
Wheels on the Bus
And I have another book available!
The Bookshelf
My latest book - That Thing is available at Amazon.
And my newest book - Moment is also available at Amazon.
My other obsession would be my collection of business cards. I have over 84,000 individual cards.......I never say no to them. :)
I will send books anywhere.
I would prefer to send hard covers only in North America, but for a good trade, I'll ship them anywhere!
I have had some rather shocking surprises at the post office, so I do reserve the right to not send a book once promised if the cost is too expensive.
I ignore all PMs rudely requesting free books.
I do expect books I send out in the mail to be journalled that they are received. I have spent money to get them to you, it is the least that can be done. I will do the same for you.
My wish list is quite extensive and eclectic. Books are added because they looked interesting, or I feel I "should" read them.
---
BOOKS READ IN 2023 (only completed fiction/non-fiction books are listed)

1.The Butterfly Garden - Dot Hutchison
2.The First Phone Call From Heaven - Mitch Albom
3.Princess of the Silver Woods - Jessica Day George
4.The Ice Cream Girls - Dorothy Koomson
5.Fairest - Marissa Meyer
6.Promise Song - Linda Holeman
7.A Walk to Remember - Nicholas Sparks
8.The Seven Sisters - Lucinda Riley
9.The Mistletoe Inn -Richard Paul Evans
10.Dear John - Nicholas Sparks
11.An Amish Garden - Beth Wiseman, Kathleen Fuller, Tricia Goyer, Vannetta Chapman
12.The Shadowy Horses - Susanna Kearsley


---