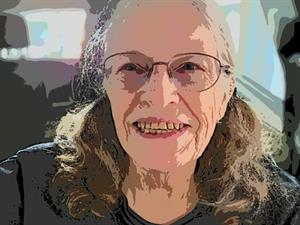 jlautner
Age 77
Joined Friday, March 3, 2006
Recent Book Activity
| Statistics | 4 weeks | all time |
| --- | --- | --- |
| books registered | 5 | 2,411 |
| released in the wild | 0 | 1,337 |
| controlled releases | 6 | 974 |
| releases caught | 0 | 157 |
| controlled releases caught | 0 | 326 |
| books found | 0 | 326 |
| tell-a-friend referrals | 0 | 43 |
| new member referrals | 0 | 13 |
| forum posts | 0 | 248 |
Extended Profile

I don't have a wishlist on here right now because the list gets outdated too quickly. I have one on goodreads and on paperbackswap.com, if you are interested.

I am always reading. I bring books to read in checkout lines. I bring them to seminars to fill in gaps. I often read more than one book at a time. I get them from everywhere: used and new book stores, library sales, thrift shops, friends, order online.

I love a wide range of books. Literature, mysteries (not cozy), nonfiction - all kinds. Not a fan of romance, sci-fi, or YA. Don't enjoy dystopian trilogies or other types of fantasies. I usually don't care for historical fiction but there are some that rise above, go beyond the genre.

Sometimes I pick up books that (gasp!) I don't intend to read. I pick them up from thrift shops or elsewhere if I think they are in good condition and are of a type that is generally popular. That's why you might see a number of romances in my registered list - I don't actually like romances. So the point is that looking at my list of books won't necessarily tell you what I like. Reading my reviews - of the books I do read - will.

I am at heart a loner, and as I get on in life I find less need to engage in forced relationships. In other words, I no longer feel obligated to "work on my social skills" when I'd rather be reading.

Many of my books are listed as "available". If you see one you like and let me know, I would be happy to send it to you. If you're in the U.S. I am likely to pay the postage. I don't need anything in return.

I also belong to paperbackswap. If you are a member I'd prefer to send books through there but a friend-to-friend swap doesn't earn any credits. Just so you know. I also belong to Bookmooch.

I am not looking for stickers or candy or anything like that. I love books.