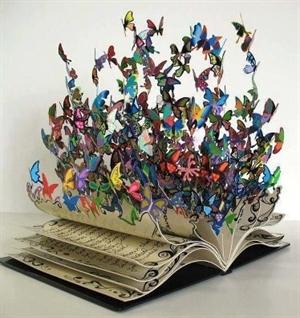 herchelle
Joined Sunday, September 21, 2003
Recent Book Activity
| Statistics | 4 weeks | all time |
| --- | --- | --- |
| books registered | 0 | 1,627 |
| released in the wild | 0 | 1,135 |
| controlled releases | 3 | 545 |
| releases caught | 0 | 284 |
| controlled releases caught | 1 | 460 |
| books found | 1 | 663 |
| tell-a-friend referrals | 0 | 0 |
| new member referrals | 0 | 15 |
| forum posts | 9 | 3,607 |
Extended Profile
Thank you for stopping in and visiting. Sit down, relax and I'll start a pot of tea. Yorkshire Tea, of course!
Thank you so much to joeprice for my new book quote, it is so fitting!
"The older I get, the sadder the phrase TBR makes me. There's little doubt that I will die before I can do justice to the hundreds of unread books in my house, and the %#$@! writers won't quit adding to the pile." PERFECT!!
April 15, 2014 : I have registered my 1000th book! I think that Chris Hadfield's "an Astronaut's Guide to Living on Earth" was just the right book.
Nov. 25, 2013 : It was a busy month! I wild released my 700th book in Nanaimo, BC; I registered my 900th Bookcrossing book ( and spent a snowy Saturday morning reading it! I never get a chance to do this!!) AND I celebrated my 10th year as a Bookcrosser!!
Oct. 20, 2012 : That is it! I have changed my profile picture way too many times! I think I will keep this one!
"Every book, every volume you see here, has a soul. The soul of the person who wrote it and of those who read it and lived and dreamed with it. Every time a book changes hands, every time someone runs his eyes down its pages, its spirit grows and strengthens ..."
Carlos Ruiz Zafon (The Shadow of the Wind)
I love books, and I love Bookcrossing!!! I enjoy Bookcrossing SO much that I feel it is my duty to spread the word So I testify whenever I can. I was in a used bookstore lately and the owner of the store was amazed that bookcrossers GIVE AWAY their books...for free!!
"My bookshelf does not necessarily reflect my taste in books, I try to register books destined for release and of course since joining Bookcrossing with the mistaken belief that I shall reduce book numbers in my home, there are more and more books in more and more rooms in my home... The TBR Mountain Range covers a vast area!" - shamelessly stolen from LadyIndigo in AU.
Sadly, while RABCK is down, you can contact Nataliec7 for my address if there is something that you wish to bless my mailbox with. Thank you MrElizardbreath and Elizardbreath, for all your hard word in getting RABCK set up, Blessings to you both!!
I enjoy many different types of books, short stories, mysteries, historical, and I have no real set genre other than NO Harlequin Romance type "novels". Life is too short to clutter up my mind more than it is already. My lifetime goal is to never read a Harlequin Romance, just something I decided many years ago. Just my opinion.
Thank you Bookcrossers for introducing me to Poetry again!
I joined Postcrossing.com over four years ago, thanks to recomendations by other Bookcrossers, and I just love it!! Same name there - herchelle. Did you feel that...??? That was the world getting much smaller and friendlier. As of Nov. 10, 2020, I have reached my 2000th official postcard and I am running out of room!! I love it when I am given another Bookcrosser's address to send a post card to.
I am also a member of the Bookcrossers and the Calgary Bookcrossers groups on FB.
Sometimes I enter the SGG and the HGG, or the wish list tag games. Here are a few ideas...
-postcards, handwritten letters. Thanks to Bookcrossers and Postcrossing for bringing back snailmail to my mailbox. I love seeing the different stamps!!
-cloth travel patches to sew on my Bookcrossing bag
-YORKSHIRE TEA I am so hooked on it now, thanks to a lovely bookcrosser friend. I love trying different types of teas.
-peppermints
-Bookcrossing supplies are always welcome!
-love STATIONARY, even a few sheets, just enough for a letter or two
-WORLD PEACE
-surprises for my daughters 18 and 20 (herchellettes)
-LOVE and a GREAT partner for my 35 year old gay daughter!
-seeds for my garden
-Sea Glass
-SOCKS! Ladies 9-11
-surprises !!!!
-I just love things made by you, personal touches are lovely
-I love Random Acts of Kindness. My favourites? Go through the drive-through at Tim Horton"s and pay for the person behind you or give that stresed out server an extra large tip. Just make someone's day special.
Won't you please give a listen online at this radio station.
www.ckua.com
They are listener supported so there are few commercials and so much great music! (it is very rare that you hear the same song twice in a week!) I can listen when I am on my IPhone or on the computer. Please let me know what you think or better yet donate to their fundraiser. My favorite time to listen is Mon.-Thurs 9:00-10 PM (MST) "The Road Home"... A great mix of soothing music mixed with poetry.
BOOKRINGS I HAVE STARTED...
A History of Reading
www.bookcrossing.com/---/2474022
The Neverending Story
www.bookcrossing.com/---/5381086
(Jan. 2014 I wonder where this book went)
Grow Old Along With Me--the Best is Yet to Be
www.bookcrossing.com/---/6767344
The Cellist of Sarajevo
www.bookcrossing.com/---/14104630
... I think that there were a few more but I forgot to keep track
May you always have a great book to read, a hot cuppa tea and the time to enjoy them both!
-updated Nov. 10, 2020