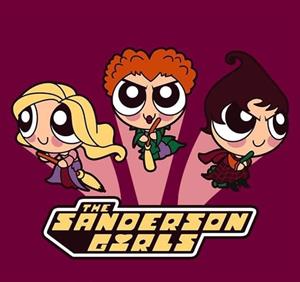 gothamgal
Age 44
Joined Thursday, May 8, 2003
Recent Book Activity
| Statistics | 4 weeks | all time |
| --- | --- | --- |
| books registered | 0 | 1,296 |
| released in the wild | 0 | 496 |
| controlled releases | 0 | 40 |
| releases caught | 0 | 46 |
| controlled releases caught | 0 | 25 |
| books found | 0 | 160 |
| tell-a-friend referrals | 0 | 42 |
| new member referrals | 0 | 8 |
| forum posts | 0 | 338 |
Extended Profile
June 20th--Join the RCBP at a location yet to be determined. The meeting will start at 11 am
---

Akron Family Reading Festival
This year, the city of Akron is holding a Family Reading Festival on Saturday, Feb. 7, 2008 from 10 AM to 4 PM. The Rubber City Book Posse will be there, with fun activities for the kids, a raffle and bookcrossing books to hand out (as well as info about bookcrossing). If you're interested in sending books, or helping out, please PM me. Special Thanks goes out to Ri, noumena12, Alsgal, Appaloosatb and CheesyGiraffe for their offers to help and send books Their help made the Akron Reading Festival a success--we released 625 books! Next year (2009) Goal is 1,000 books! WE DID IT!!!! On Saturday Feb 7, 2009, the Rubber City Book Posse (and bookcrossers all over the world who donated books to the cause) made Akron History by releasing 3,288 books!!!!

---
I have no current Bookcrossing obligations at this time. While I participate in my local group, bookobsessed.com and Herbwench's Cozy Mystery Perpetual Bookbox, nothing is currently outstanding. This is a HUGE accomplishment for me, and I'm very excited. I hope to pare down Mt. TBR and get a lot of books ready for the 2010 release at the Akron Reading Festival. Yay!
---

About Gothamgal
I have a fondness for British comedy, documentary and pretty much any movie you can think of. When I grow up I want to be a palentologist or a writer--but I could settle for an awesome haircut and George Clooney---or the real life equivalent to Batman (the superhero, not the father of the Weekly World News' Batboy!)... I think I could probably be happy with a real life Joe Morelli. I love to read, write and play on the computer. And I really like movies, lots and lots of movies.

---
---

My Online Resolutions for 2008
1. Read at least 100 books (like 2005-2007)—Currently (Oct 16) 83 books
2. Cut down Mt. TBR to a manageable number. Work in Progress (always)
3. Make some more BC-minded friends. Work in Progress (always)
4. Work on the www.rubbercitybookposse.com" target="_blank">RCBP site as well as my own personal site. Work in Progress

---
My next trip to the post office is probably going to happen October 25, 2008. I will be sending out a few random books. I have no other ourstanding (bookcrossing) commitments, but I do play on BookObsessed.com.

---

The Rubber City Book Posse
I am happy to be a part of the www.rubbercitybookposse.com" target="_blank">Rubber City Book Posse (Akron, OH area bookcrossers). We meet the first Tuesday night of the month in Fairlawn, OH and will normally plan a meeting on the third Saturday of the month in a different location. If you are in the area, or just interested in learning about our group, drop me a PM.


---

If you couldn't tell, I participate in Goodreads.com. It's a great site and there's a lot of people who are over there who love to read, so it's a win-win situation for me. Check out what I'm reading!



www.goodreads.com/---/widget2.swf" quality="high" wmode="transparent" FlashVars="id=915840&shelf=currently-reading&title=GothamGal's Reading:&sort=date_added&order=d&params=amazon,,dest_site,goodreads">





www.goodreads.com/---/915840"

target="_blank">
www.goodreads.com/---/widget_logo.gif" title="my goodreads profile" width="190" />
---

What I am reading
READING:
BOOKRINGS:

I like almost any kind of book, except romance-y romance novels and westerns.
I have started to read and really liked Contemporary American Writers right now. John Irving, Joyce Carol Oates and Curtis Sittenfeld are some of my favorites! Please note, if I have traded with you before, I may be willing to let you borrow books from my PC. Most of the ones I have up there have some sentimental value, or are books I have already replaced once, so think of them as being on the reserved shelf at your local library. Note: A lot of books that we release at the festival show up as travelling or reserved. I haven't yet thought of a really awesome way to track these--but we DO get journal entries. The amount has drastically increased in the last few years!

---

Cliff1976's Wishlist
Please note I do not EXPECT any of these books, they are just part of my 'I wish I read this book' list. I am open to recommendations, too. I have a habit of writing down a lot of titles and possibly not seeing them until a few years later, LOL. Sometimes I just get the idea that I really want to read a book, and I really need to read it. Of course, I have a habit of forgetting those after a month or two, too. LOL. Though, since my recent discovery of a bigger library, I have been slowly whittling down the list--yay! I have an Amazon list and a list on paperback Swap, if you're interested.
If you want my address, check out my RABCK.Com page.


center>

---

Hosting Duties
The bookring for John Grisham's latest came back--and it's so great to have a successful bookring! Thanks everyone for participating!

---

I am starting my very first bookbox--It's for horror novels. If you're interested, PM me or check out the forum thread. The journal for this box is located here. This box will begin it's journey on Tuesday, February 7, 2006.
**UPDATE** The box is MIA overseas, so I'm planning to re-start this at some point--will probably be only US...
So far, the participants are:
tammywith2kids (US)--DONE
mellion108 (US)--DONE
farawayvoices (international)--Box is here!
erishkigal (US)
yvensong (US)
dittybopper (US)
janastasiow (US)
moonglow18 (US)


---
Random Lists I made to look organized
---
---