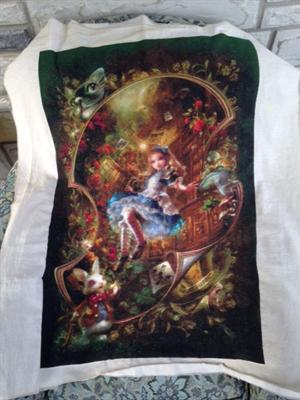 Jebbie74
Age 49
Joined Wednesday, November 10, 2004
Recent Book Activity
| Statistics | 4 weeks | all time |
| --- | --- | --- |
| books registered | 0 | 3,102 |
| released in the wild | 0 | 560 |
| controlled releases | 0 | 9 |
| releases caught | 0 | 346 |
| controlled releases caught | 0 | 1 |
| books found | 0 | 296 |
| tell-a-friend referrals | 0 | 94 |
| new member referrals | 0 | 3 |
| forum posts | 0 | 554 |
Extended Profile
I fell really, really far behind in sending books out over the past years. Unfortunately, life took over, postage became expensive and I fell short on many, many promises. I apologize to anyone who may have been waiting for something from me. Due to this, if you happen to be someone I have neglected, and I may still have a book you would like, please let me know and I will try to fulfill these obligations. Back when all my issues began, I moved suddenly and quite possible left behind some of these books.
My shortcut to my Wishlist (which is very, VERY old and needs updating desperately):
My Wish List:



Alot of my AVL books were given to my by my Mum and do not reflect my reading style at all. The majority of my TBR books definately reflect my taste in books! - As per the first paragraph, it may take me a long time to update my shelves here. I've been MIA for years and would finally like to get back into the swing of things.
A few of my fav places are:
www.GoodReads.com
www.LibraryThing.com
www.AllConsuming.net
www.Bibliophil.org
www.BookGroupOnline.com
www.IBList.com
My Goal for 2016 is:
To read at least 100 books (creeping up to 50 as we speak)
My Goal for 2008 is:
To read more books than 2007 (which was 237)
My goal for 2007 is:
To ensure atleast 25% of the books I read are new authors to me.
My goal for 2006 was:
To read atleast 10 books a month ACCOMPLISHED! I read 251 books!!!
What I Should Be Reading:
anything I please :)
What I Am Reading:
I Am Pilgrim - Terry Hayes