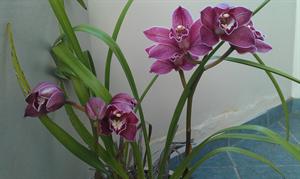 Jean-Sol
Age 59
Joined Wednesday, May 21, 2008
Recent Book Activity
| Statistics | 4 weeks | all time |
| --- | --- | --- |
| books registered | 10 | 764 |
| released in the wild | 10 | 757 |
| controlled releases | 3 | 264 |
| releases caught | 7 | 339 |
| controlled releases caught | 2 | 243 |
| books found | 15 | 511 |
| tell-a-friend referrals | 0 | 1 |
| new member referrals | 0 | 4 |
| forum posts | 5 | 624 |
Extended Profile
I have completed rings, rays, boxes (virtual or not) and regularly attend the local BC meetups. I joined because I love books and I love reading, always have. I find Bookcrossing a fun concept and I enjoy the community spirit. I have met many lovely people through it and I am grateful for the friendships it has generated for me.

My bookshelf does not necessarily represent my book tastes as I like to register and release a diversity of genres and styles rather than just what I would like to read. I am now trying to keep my wishlist up-to-date and add or delete at least once a month.

I am trying not to join too many bookrings or rays and to concentrate instead on reducing the number of books on my TBR shelves although this strategy does not seem very successful!

Countries where I have personally wild-released:

Australia (minus WA and NT)
Belgium
Bosnia & Herzegovina
Cambodia
Croatia
England
France
Germany
Hungary
India (Kerala)
Italy
Malaysia
Netherlands
New Zealand
Singapore
Switzerland
Vietnam

My registered books have visited many more countries. I used to follow with a world map which unfortunately stopped working years ago so I have lost track of it all. I have been trying to rebuild it but can't seem to find any free software that would let me do exactly what I am planning to do! Suggestions welcome.

I try to leave books in places I don't usually visit, whether international or local. Needless to say I get pretty excited if one of my books get caught and journaled.