whitehorsy
Age 42
Joined Friday, April 25, 2003
Recent Book Activity
| Statistics | 4 weeks | all time |
| --- | --- | --- |
| books registered | 3 | 728 |
| released in the wild | 4 | 256 |
| controlled releases | 2 | 410 |
| releases caught | 1 | 17 |
| controlled releases caught | 2 | 143 |
| books found | 0 | 83 |
| tell-a-friend referrals | 0 | 94 |
| new member referrals | 0 | 7 |
| forum posts | 0 | 277 |
Extended Profile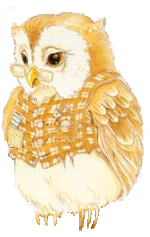 Just like most people over here I've always loved reading and I'm never without books. :-)
I read just about anything but to make a small summary... the 'HHDRC-favorite-genre-rule'. Horror (Richard Laymon...), Humor (Tom Sharpe...), Detective novels (J.A. Kerley...), Romance (Nicholas Sparks...) and Chicklit (Marian Keyes...). Maybe I have to add an A as well, as I love the adventure novels of Clive Cussler!
Reading is not my only hobby though. I enjoy walking and cycling, watching films, writing letters/postcards and listening to music (with a soft spot for country music). Last but not least, I adore animals and nature... and being a vegetarian!
Back to books... I'm always interested in trading. So if there's anything on my bookshelf that might interest you, don't hesitate to contact me. I'm willing to ship anywhere if the book is not too heavy. I'm also active on Bookmooch.
CURRENTLY READING

Books read in 2022:
1.
Tinner by Herman Brusselmans
2.
Jurassic Park by Michael Crichton
3.
Hannibal by Thomas Harris
4. The whispering land by Gerald Durrell
Books read in 2021:
1. Zo doen vogels dat by Jennifer Ackerman
2.
Looking for Alaska by John Green
3.
De jonge Wallander by Henning Mankell
4.
Familieband by Jennifer Haigh
5.
Shalimar de clown by Salman Rushdie
6.
Midnight Sun by Jo Nesbo
7.
Kunstroof by Raymond Rombout
8.
The Loved One by Evelyn Waugh
9.
Flesh & Blood by Graham Masterton
10. Fwiet! Fwiet! by Begijn Le Bleu
11.
Meridon by Philippa Gregory
12.
Oma heeft me gestuurd om te zeggen dat het haar spijt by Frederik Backman
13.
The fox and the ghost king by Michael Morpurgo
14.
Spookschip by Jens Henrik Jensen
15.
Ijskerker by Dean Koontz
16.
De onschuldigen by Harlan Coben
17.
Wild Mountain Thyme by Rosamunde Pilcher
18.
Tuinier van de nacht by George Pelecanos
19.
Faceless Killers by Henning Mankell
20.
Angelmonster by Veronica Bennett
21.
Auriane dochter van het licht by Donna Gillespie
22.
Schaduwland by Tami Hoag
23.
Waterlelie by Susanna Jones
24.
Boek voor mijn dochters by Rowan Coleman
25.
De ooggetuige by Simone Van Der Vlugt
26.
The stationmaster's farewell by Edward Marston
27.
Doll by Ed McBain
28.
Harry Potter and the Philosopher's Stone by J.K. Rowling
29.
This savage song by V.E. Schwab
30.
Poseidon's Gold by Lindsey Davis
31.
Inca Gold by Clive Cussler
32.
Lucy Blue where are you & Hippy chick by Louise Harwood
33.
Bloemen op zolder by Virginia Andrews
34.
Elizabeth is missing by Emma Healey
35.
Strandwolf by Natasha Mostert
36.
The Water-method Man by John Irving
37. De Bourgondiërs by Bart Van Loo
38. De Boekenjagers
39.
The Mask by Dean Koontz
40.
A faint cold fear by Karin Slaughter
41.
Knit the season by Kate Jacobs
42.
Altar of Eden by James Rollins
43.
Solo by Jill Mansell
44.
De gedachte aan jou by Rosie Alison
45.
Backpackers & Butlers by Tiana Templeman