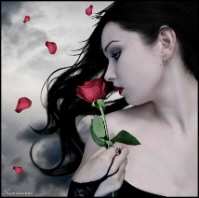 terra57
Age 65
Joined Friday, October 14, 2005
Recent Book Activity
| Statistics | 4 weeks | all time |
| --- | --- | --- |
| books registered | 0 | 965 |
| released in the wild | 0 | 635 |
| controlled releases | 0 | 24 |
| releases caught | 0 | 259 |
| controlled releases caught | 0 | 21 |
| books found | 0 | 161 |
| tell-a-friend referrals | 0 | 548 |
| new member referrals | 0 | 10 |
| forum posts | 0 | 867 |
Extended Profile
Member of RABCK.com so look for my info there!
If per chance I don't answer your PM's please email me at terraontop57@yahoo.com as I know that the PM's aren't always coming through. Also make sure and put your BC id in the subject column otherwise I will consider it spam.
Tá grá agam duit, a Daidí
g-ec2.images-amazon.com/---/wl-btn-129-b._V46776269_.gif"
width="129" alt="My Amazon.com Wish List" height="42" border="0" />
---
Books I've Read This Year (2010)
Get a
Free Counter