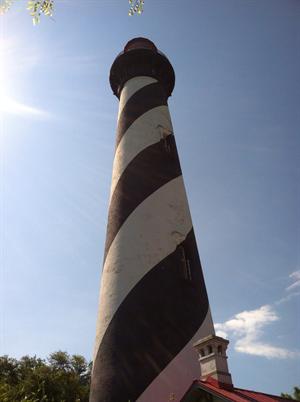 susieq46
Joined Sunday, January 26, 2003
Recent Book Activity
| Statistics | 4 weeks | all time |
| --- | --- | --- |
| books registered | 0 | 2,183 |
| released in the wild | 0 | 2,062 |
| controlled releases | 0 | 16 |
| releases caught | 0 | 335 |
| controlled releases caught | 0 | 14 |
| books found | 0 | 27 |
| tell-a-friend referrals | 0 | 43 |
| new member referrals | 0 | 32 |
| forum posts | 0 | 2,395 |
Extended Profile
In 2012 my husband and I fulfilled our dream of retiring and moving from Milwaukee, Wisconsin to St. Augustine, Florida. We're delighted to start this new chapter in our lives. I'm looking forward to remaining active as a Bookcrosser and releasing books in a new region of the United States.

Spending time with family and friends, traveling, history, browsing antique shops, chatting with a friend over a cup of coffee, going for walks, movies, cooking, baking and of course, reading are a few of my interests. I enjoy doing random acts of kindness, so if someone's day is brightened by finding one of my books, my day will be brightened as well.

I've registered many books for the sole purpose of releasing, so they don't necessarily reflect my taste in reading. The books I truly love are part of my personal collection, and I can't part with them at this time.

I prefer wild releases, so I'll be dropping books off in as many places as possible while my husband and I are off on adventures in our little red Miata. I carry at least one book with me at all times because you never know when the opportunity to release a book may arise. We've been to 48 of the 50 states while on roadtrips over the 39 years we've been married. I'd like my books to travel as much as I have, so my goal is to have at least one of my books in every state in the US. Below are the states where my books have gone:

Wisconsin, Illinois, Ohio, Minnesota, Iowa, Tennessee, Georgia, Florida, West Virginia, Mississippi, Louisiana, Texas, Missouri, Nevada, California, Virginia, Nebraska, Indiana, Michigan, North Carolina, South Carolina, Pennsylvania, New York, Maine, Washington, Colorado, Alabama, Hawaii, New Jersey, Connecticut, Kentucky, Maryland, Oregon, Idaho, Oklahoma.

From a global perspective, I'd like to see my books spread around the world. I can't say that I've been to all these countries, but my books have. Here are the countries where my books have gone:

Iran, Austria, Romania, Australia, China, Finland, Canada, Belgium, Mexico, England, Malysia, Germany, Barbados, South Africa, Nepal, Singapore, Spain, Poland, Brazil, Bahrain.

I'm passionate about reading and read almost anything I get my hands on: books, magazines, newspapers, posters, cereal boxes etc. I have so many books I'd love to read, but so little time. As a result, it seems to take forever to finish a book. I'm currently reading City of Scoundrels by Gary Krist.