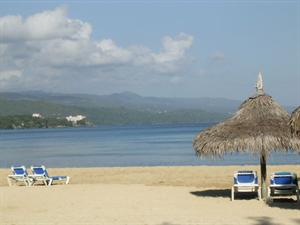 sunfi
Age 45
Joined Wednesday, May 28, 2008
Recent Book Activity
| Statistics | 4 weeks | all time |
| --- | --- | --- |
| books registered | 0 | 37 |
| released in the wild | 0 | 6 |
| controlled releases | 0 | 152 |
| releases caught | 0 | 2 |
| controlled releases caught | 0 | 143 |
| books found | 0 | 81 |
| tell-a-friend referrals | 0 | 14 |
| new member referrals | 0 | 1 |
| forum posts | 0 | 148 |
Extended Profile
I've recently moved to a new state, I'm slowly reassembling things here, including my extended profile. If you have my old address (in Ohio) please contact me for the new address before you send anything my way.
Updated 19 Mar 11
I'm fairly new to BC but well established over in
Paperback Swap.
In the past few years I've caught a couple BC books and logged them while anonymous. I wish I would have taken the time to sign up with BC, I'm curious where the books have ended up.
I usually read 2 - 3 books a month, sometimes more depending on how quickly I can get into something, I prefer fiction but sometimes other genres catch my eye. I'm also active on
LibraryThing.
Although it may seem that I have a lot on my plate, I remain very conscious of my commitments and do take the timelines seriously. The next person in line has received the bookring or ray that have a + following the title. I try to follow-up with folks since I feel responsible for a book from the moment it hits my mailbox until it arrives with the next participant. The books listed with a * after them are on their way to me, so I should have them in the next couple of months.
Currently Reading In Order
Glassblower of Murano
- teggers (Rec 7 Nov) RIF
Current Bookrings/Bookrays I'm waiting for:
Bookrings/Bookrays I'm waiting for that may be stalled or lost:
Little White Lies
-- Wandering-B
Snuff
-- marko167
An Italian in Britian
-- liberliber
An Italian in America
-- liberliber
How to Walk in High Heels
-- AgnesXNitt
8 Ball Chicks
-- mrsordonez
Eating for England
-- starflash
Hunger Point
-- DitteL
Finding Your Mojo
-- JennC1230
Me of Little Faith
-- krl112
Book Spirals I'm Involved With
Debbie Macomber's Cedar Cove Series hosted by top-tappser
16 Lighthouse Road
(Rec 27 Jun, Sent 22 Jul) +
204 Rosewood Lane
(Rec 27 Jun, Sent 22 Jul) +
311 Pelican Court
(Rec 5 Sep, Sent 25 Sep) +
44 Cranberry Point
(Rec 5 Oct, Sent 28 Oct) +
50 Harbor Street
(Rec 27 Oct, Sent 2 Dec) +
Hearts Divided: 5-B Poppy Lane\The Apple Orchard\Liberty Hall
(Rec 19 Dec, Sent 11 Feb) +
6 Rainier Drive
(Rec 5 Jan, Sent 10 Mar) +
74 Seaside Ave
(Rec 7 Dec, Sent 10 Mar) +
8 Sandpiper Way
(Rec 7 Dec, Sent 10 Mar) +
A Cedar Cove Christmas
(Rec 27 Mar, Sent 24 Apr) +
92 Pacific Boulevard
(Rec 27 Mar, Sent 24 Apr) +
Buffalo Valley (Dakota Series #4)
(Rec 21 Aug, Sent 2 Oct)+
Agatha Raisin Spiral
-- hosted by Tinina67
Hannah Swenson Mysteries Spiral hosted by bksfamily *
The No. 1 Ladies Detective Agency Spiral hosted by bookowl1000
The No. 1 Ladies Detective Agency
(Rec 22 May, Sent 30 Jul) +
Tears of the Giraffe
(Rec 22 May, Sent 30 Jul) +
Morality for Beautiful Girls
The Kalahari Typing School for Men
The Full Cupboard of Life
In the Company of Cheerful Ladies
Blue Shoes and Happiness
The Good Husband of Zebra Drive
The Miracle at Speedy Motors
Completed Book Spirals Involving Me
Debbie Macomber's Dakota Series hosted by top-tappser
Dakota Born
(Rec 4 Aug, Sent 3 Sep) +
Dakota Home
(Rec 24 Sep, Sent 10 Oct) +
Always Dakota
(Rec 30 Sep, Sent 10 Oct) +
In the Garden trilogy hosted by 300 dogs
Blue Dahlia
(Rec 13 Dec, Sent 25 Feb) +
Black Rose
(Rec 24 Jan, Sent 25 Feb) +
Red Lily
(Rec 15 Jan, Sent 25 Feb) +
March 2011
5) Double Dare by
4) Fangs for the Memories by Kathy Love
February 2011>
3) Wicked Appetite by Janet Evanovich
2) The Fifth Vial by Michael Preston

January 2011
1) Agatha Raisin and the Love from Hell – tinina67 (Rec 1 Jul, Sent 5 Jan) +


2011 Tried to read but couldn't get into

Public Confessions of a Middle-Aged Woman Aged 55 ¾ - spaceystacey (Rec 30 Jan, Sent 5 Feb) +


Books Read in 2010

December 2010
28) Agatha Raisin and the Fairies of Fryfam – tinina67 (Rec 1 Jul, Sent 5 Jan) +
27) An Idiot Girl's Christmas: True Tales from the Top of the Naughty List by Laurie Notaro
26) Agatha Raisin and the Witch of Wyckhadden – tinina67 (Rec 1 Jul, Sent 5 Jan) +

November 2010
25) Agatha Raisin and the Wizard of Evesham – tinina67 (Rec 1 Jul, Sent 5 Jan) +
24) How to Be a Villian – chich (Rec 18 Nov, Sent 19 Nov) +
How to Be a Villian – chich (Rec 1 Oct, Sent __) RABCK

23) Agatha Raisin and the Wellspring of Death – tinina67 (Rec 1 Jul, Sent Sent 5 Jan) +

October 2010
22) Buffalo Valley (Dakota Series #4) (Rec 21 Aug, Sent 2 Oct) +

September 2010
21) Agatha Raisin and the Terrible Tourist – tinina67 (Rec 1 Jul, Sent 22 Sep) +
20) Agatha Raisin and the Murderous Marriage – tinina67 (Rec 1 Jul, Sent 22 Sep) +
19) Who Moved my Blackberry – j4shaw (Rec 31 Jul, Sent 22 Sep) +

August 2010
18) Agatha Raisin and the Walkers of Dembley – tinina67 (Rec 1 Jul, Sent 26 Aug) +
17) Agatha Raisin and the Potted Gardener – tinina67 (Rec 1 Jul, Sent 26 Aug) +
16) Last Breath -- dastephan6 (Rec 12 Jun, Sent 26 Aug) +

July 2010
15) Tears of the Giraffe -- bookowl1000 (Rec 22 May, Sent 30 Jul) +
14) The No. 1 Ladies Detective Agency -- bookowl1000 (Rec 22 May, Sent 30 Jul) +

June 2010
13) The Big Over Easy -- thelostbook (Rec 22 May, Sent 9 Jul) +

May 2010
12) Black Water - ChiBoiler (Rec 27 Oct, Sent 15 May) RIF +

April 2010
11) 92 Pacific Boulevard - top-tappser (Rec 27 Mar, Sent 24 Apr) +
10) A Cedar Cove Christmas - top-tappser (Rec 27 Mar, Sent 24 Apr) +
9) The Reluctant Landlady - plum-crazy (Rec 19 Mar, Sent 10 Apr) +
8) Hotel World - mikime (Rec 17 Feb, Sent 10 Apr) +

March 2010
7) The Eyre Affair - thelostbook (Rec 17 Feb, Sent 27 Mar) +
6) 8 Sandpiper Way - top-tappser (Rec 7 Dec, Sent 10 Mar) +
5) 74 Seaside Ave - top-tappser (Rec 7 Dec, Sent 10 Mar) +

February 2010
4) 6 Rainier Drive - top-tappser (Rec 5 Jan, Sent 10 Mar) +
3) Hearts Divided: 5-B Poppy Lane\The Apple Orchard\Liberty Hall - top-tappser (Rec 19 Dec, Sent 11 Feb) +
2) The Thirteenth Tale - imawinn2 (Rec 19 Dec, Sent 11 Feb) +

January 2010
1) Confessions of a Recovering Slut: And Other Love Stories - JennyC1230 (Rec 7 Dec, Sent 6 Jan) +

2010 Tried to read but couldn't get into
The Stars My Destination – thelostbook (Rec 16 Oct, Sent 8 Dec) +
Infidel – Erishkigal (Rec 16 Sep, Sent __)
Lost in a Good Book -- thelostbook (Rec 2 Jul, Sent 26 Aug) +
The Girls - acountkel (Rec 23 Nov, Sent 15 May) RIF +
A Spot of Bother - madmadge (Rec 10 Apr, Sent 8 May) +
Our Spoons Came from Woolworths - madmadge (Rec 30 Jan, Sent 15 Mar) +
Too Young to Be a Grandma Too Old to Be an Exotic Dancer - flossie771 (Rec 12 Dec, Sent 6 Jan) +

Books Read in 2009

December 2009
53) Inscrutable Americans - gussy916 (Rec 12 Nov, Sent 6 Jan) +

November 2009
52) 50 Harbor Street - top-tappser (Rec 27 Oct, Sent 2 Dec) +
51) Agatha Raisin and the Vicious Vet – tinina67 (Rec 27 Oct, Sent 20 Nov) +
50) Agatha Raisin and the Quiche of Death – tinina67 (Rec 27 Oct, Sent 20 Nov) +
49) Confessions of a Yakuza – bearyfriend (Rec 20 Oct, Sent 7 Nov) +

October 2009
48) 44 Cranberry Point (Rec 5 Oct, Sent 28 Oct) +
47) Plum Spooky – Janet Evanovich
46) The Invisible Circus -- lellie (Rec 18 Apr, Sent 2 Oct) + ** RIF **

September 2009
45) Put What Where? -- innae (Rec 11 Sep, Sent 25 Sep) +
44) Candy Girl -- JenKazoo ** RIF ** (Sent 25 Sep) +
43) 311 Pelican Court -- top-tappser (Rec 5 Sep, Sent 25 Sep) +
42) Ritual & Legacy -- mozette (Rec 24 Aug, Sent 14 Sep) +
41) Initiation -- Alex Duval
40) Confessions of a Shopoholic -- booklady331 (Rec 17 Jun 08, Sent 14 Sep) + ** RIF **

August 2009
39) Bloodlust -- Alex Duval
38) Pretty in Plaid -- tempestsans (Rec 17 Aug, Sent 28 Aug) +
37) The Knitting Circle -- dabercro (Rec 17 Aug, Sent 5 Sep) +
36) Total Silence -- plum-crazy (Rec 22 Jul, Sent 15 Aug) +
35) Lemon Meringue Pie Murder -- bksfamily (Rec 17 Jul, Sent 15 Aug) +
34) Blueberry Muffin Murder -- bksfamily (Rec 17 Jul, Sent 15 Aug) +

July 2009
33) Ex Libris: Confesions of a Common Reader -- twinkpuddin (Rec 17 Jul, Sent 28 Jul) +
32) How to Kill a Guy in 10 Days -- prettypoodle (Rec 6 Jul, Sent 28 Jul) +
31) 204 Rosewood Lane -- top-tappser (Rec 27 Jun, Sent 22 Jul) +
30) 16 Lighthouse Road -- top-tappser (Rec 27 Jun, Sent 22 Jul) +
29) Ten Seconds from the Sun -- lellie (Rec 6 Jun, Sent 11 Jul) +
28) Secret Diary of a Demented Housewife -- solskinn (Rec 2 Jun, Sent 6 Jul) +

June 2009
27) Listening is an Act of Love -- Ctychic (Rec 29 May, Sent 30 Jun) +
26) The Dress Lodger -- perryfan (Rec 22 May, Sent 30 Jun) +
25) Chocolat by Joanne Harris
24) Strawberry Shortcake Murder -- bksfamily (Rec 13 May, Sent 6 Jun) +

May 2009
23) Cooked: From the Streets to the Stove, from Cocaine to Foie Gras -- midwinter (Rec 8 May, Sent 1 Jun) +
22) Abomination -- spaceystacey (Rec 24 Apr, Sent 1 Jun) +
21) Life Swap -- solskinn (Rec 21 Apr, Sent 29 May) +
20) One More Time -- glade1 (Rec 4 Apr, Sent 21 May) +
19) Nineteen Minutes -- dvg (Rec 29 Mar, Sent 9 May) +
18) The Idiot Girls' Action-Adventure Club -- JennyC1230 (Rec 10 Apr, Sent 2 May) +

April 2009
17) Hideous Kinky -- Ythan (Rec 13 Mar, Sent 28 Apr) +
16) Chocolate Chip Cookie Murder -- bksfamily (Rec 5 Mar, Sent 28 Apr) +
15) Bad Science -- davemurray101 (Rec 27 Feb, Sent 25 Apr) +
14) Ronald Dahl's Revolting Rhymes -- chich (Rec 5 Mar, Sent 6 Apr) +
13) Ben in the World -- bearyfriend (Rec 21 Feb, Sent 6 Apr) +
12) Santa Steps Out -- Winged Man (Rec 21 Feb, Sent 6 Apr) +

March 2009
11) Driving with Dead People -- WingedMan (Rec 10 Feb, Sent 30 Mar) +
10) Piercing the Darkness: Undercover with Vampires in America Today -- mysticalzoe (Rec 7 Feb, Sent 30 Mar) +
9) I Can't Believe She Did That -- HunterRyu (Rec 5 Feb, Sent 14 Mar) +
8) Easy Silence -- lellie (Rec 15 Jan, Sent 14 Mar) + ** RIF **

February 2009
7) Red Lily -- 300dogs (Rec 24 Jan, Sent 25 Feb) +
6) Black Rose -- 300dogs (Rec 15 Jan, Sent 25 Feb) +
5) The Florbama Ladies' Auxiliary & Sewing Circle -- LyzzyBee (Rec 24 Jan, Sent 21 Feb) +

January 2009
4) Beach Babylon -- Mozette (Rec 3 Jan, Sent 23 Jan) +
3) Man Crazy -- bearyfriend (Rec 2 Jan, Sent 23 Jan) +
Pillars of the Earth –- Ken Follett (Book Club) – Listened to Audio Book
2) Kansas in August -- lellie (Rec 27 Dec, Sent 23 Jan) + ** RIF **
1) Twilight -- Stephenie Meyer

2009 Tried to read but couldn't get into
Exclusive - princess-peapod (Rec 12 Nov, Sent 17 Dec) +
Died in the Wool - Kryssa (Rec 12 Nov, Sent 17 Dec) +
Knit Fast, Die Young - Kryssa (Rec 12 Nov, Sent 17 Dec) +
Gods Behaving Badly -- ajsmom (Rec 2 Sep, Sent 14 Sep) +
Proust and the Squid -- wingedman (Rec 28 Jul, Sent 28 Aug) +
Enchanted -- princess-peapod (Rec 17 Jul, Sent 1 Aug) +
How to Kill a Rockstar -- JenKazoo (Rec 17 Jun, Sent 11 Jul) +
Lollipop Shoes -- lellie (Rec 13 May, Sent 30 Jun) +
Red Tent -- spaceystacey (Rec 21 Mar, Sent 6 May) +
The Case of the Transposed Legs -- GoryDetails (Rec 11 Feb, Sent 6 Apr) +
Geek Love -- spaceystacey (Rec 14 Feb, Sent 30 Mar) +
Blood and Guts in High School -- perryfan (Rec 2 Jan, Sent 21 Feb) +
Queen of the Tambourine -- lellie (Rec 27 Dec, Sent 23 Jan) + ** RIF **


2008 Completed Book Boxes Involving Me
Summer Break Book Box -- thanks lilmztaz (Rec 28 Aug, Sent 3 Sep) +
Horror Bookbox Round 2 -- AlterEgoZoe (Rec 7 Oct, Sent 10 Oct) +
Nuyear's Fall/Winter Bookbox -- nuyear1975 (Rec 26 Dec, Sent 30 Dec) +

Books Read in 2008

December 2008
64) Blue Dahlia -- 300 dogs (Rec 13 Dec, Sent 25 Feb) +
63) Living with the Dead by Kelley Armstrong
62) Hell House -- CollegeLady (Rec 5 Dec, Sent 8 Dec) +
61) Real Vampires Get Lucky by Jerry Bartlett

November 2008
60) Plenty by Alisa Smith and J.B. Mackinnon
59) Such a Pretty Fat: One Narrcisst's Quest to Discover If Her Life Makes Her Ass Look Big or Why Pie Is Not the Answer by Jen Lancaster
58) The Cutting Room -– Okyrhoe (Rec 28 Oct, Sent 15 Nov) +
57) In Deep Voodoo -– JennC1230 (Rec 28 Oct, Sent 15 Nov) +
56) Something Blue -- thanks Blundery (Rec 6 Oct, Sent 8 Nov) +
55) Paint it Black -- thanks WingedMan (Rec 14 Oct, Sent 8 Nov) +

October 2008
54) Something Borrowed -– Blundry (Rec 6 Oct, Sent 8 Nov) +
Sticklers, Sideburns & Bikinis: The Military Origins of Everyday Words and Phrases (ARC) by Graeme Donald --LibraryThing Early Reviewer
53) Schooled by Anisha Lakhani -- Library Thing Early Reviewer
52) Always Dakota -- thanks top-tappser (Rec 30 Sep, Sent 10 Oct) +
51) Dakota Home -- thanks top-tappser (Rec 24 Sep, Sent 10 Oct) +
50) The Guernsey Literary and Potato Peel Pie Society -- thanks katfinnegan (Rec 24 Sep, Sent 10 Oct) +

September 2008
49) Ella Minnow Pea -- thanks spaceystacey (Rec 20 Sep, Sent 30 Sep) +
48) My Sister from the Black Lagoon -- thanks Scoobs-buddy (Rec 15 Sep, Sent 30 Sep) +
47) Good Thief (ARC) by Hannah Tinti -- LibraryThing Early Reviewer
46) Water for Elephants by Sara Gruen
45) Chasing Harry Winston -- thanks Smurphie (Rec 2 Sep, Sent 9 Sep) +
44) The Undomestic Goddess -- thanks Schneefee (Rec 4 Aug, Sent 3 Sep) +

August 2008
43) Dakota Born -- thanks top-tappser (Rec 4 Aug, Sent 3 Sep) +
42) Dates from Hell -- thanks yvensong (Rec 28 Jul, Sent 30 Aug) +
41) Swimming Without a Net -- thanks kitten22 (Rec 28 Jul, Sent 30 Aug) +
40) Sleeping with the Fishes by MaryJanice Davidson
39) Glass Castles by Jeanette Wells (Book Club)
38) The Sex Lives of Cannibals -- thanks ninkasi (Rec 28 Jul, Sent 16 Aug) +
37) The Elegant Gathering of White Snows -- thanks trex3 (Rec 23 Jul, Sent 15 Aug) +
36) Sexing the Cherry -- thanks piggydiva (Rec 12 Jul, Sent 9 Aug) +
35) Eat, Pray, Love by Elizabeth Gilbert

July 2008
34) This Year's Model (ARC) by Carol Alt
33) One More Year: Stories (ARC) by Sana Krasikov
32) Fearless Fourteen by Janet Evanovich
31) Other People's Dirt -- thanks Bluestocking88 (Rec 7 Jul, Sent 23 Jul) +
30) The Five People You Meet in Hell -- thanks NMReader (Rec 7 Jul, Sent 23 Jul) +
29) The White Mary (ARC) by Kira Salak
28) Toast -- thanks starflash (Rec 19 Jun, Sent 13 Jul) +
27) Rules of Deception (ARC) by Christopher Reich

June 2008
26) The Friday Night Knitting Club by Kate Jacobs
25) The Society of S – Susan Hubbard
24) From Dead to Worse (Southern Vampire, Bk 8) - Charlaine Harris
23) The Hazards of Sleeping Alone - Elise Juska
22) Frenemies - Megan Crane

May 2008
21) Undead and Uneasy (Queen Betsy, Bk 6) - MaryJanice Davidson
20) Personal Demon (Women of the Underworld, Bk 8) - Kelley Armstrong
19) Drop Dead, Gorgeous! (Gorgeous, Bk 2) - MaryJanice Davidson
18) Hello, Gorgeous! (Gorgeous, Bk 1) - MaryJanice Davidson
17) Funny in Farsi: A Memoir of Growing Up Iranian in America - Firoozeh Dumas

April 2008
16) Garden Spells - Sarah Addison Allen
15) I am Legend - Richard Matheson
14) Rise and Shine - Anna Quindlen
13) Dark at the Roots: A Memoir - Sarah Thyre
12) No Humans Involved (Women of the Underworld, Bk 7) - Kelley Armstrong

March 2008
11) 7th Heaven (Women's Murder Club, Bk 7) - James Patterson & Maxine Paetro
10) An Ice Cold Grave (Harper Connelly, Bk 3) - Charlaine Harris
9) Grave Surprise (Harper Connelly, Bk 2) - Charlaine Harris
8) Grave Sight (Harper Connelly, Bk 1) - Charlaine Harris

February 2008
7) The Harlequin (Anita Blake, Vampire Hunter, Bk 15) - Laurell K. Hamilton
6) Real Vampires Live Large (Glory St. Clair, Bk 2) - Gerry Bartlett
5) Real Vampires Have Curves (Glory St. Clair, Bk 1) - Gerry Bartlett

January 2008
4) The Abortionist's Daughter - Elisabeth Hyde
3) Happiness Sold Separately - Libby Street
2) Desert Places - Blake Crouch
1) Plum Lucky (Stephanie Plum, Bk 13.5) - Janet Evanovich

2008 Tried to read but couldn't get into
Will the Vampire People Please Leave the Lobby -- Guinneth (Rec 13 Dec, Sent 30 Dec) +
The Debt to Pleasure – Nell-Lu (Rec 3 Nov, Sent 15 Nov) +
Pledged: The Secret Life of Sororities -- thanks nicolesinger (Rec 24 Sep, Sent 10 Oct) +
The Autobiography of Santa Claus -- thanks booklady331 (Rec 25 Aug, Sent 9 Sep) +