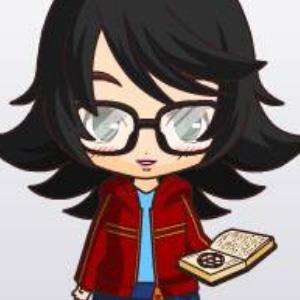 stinappi
Age 45
Joined Wednesday, November 22, 2006
Recent Book Activity
| Statistics | 4 weeks | all time |
| --- | --- | --- |
| books registered | 0 | 1,249 |
| released in the wild | 0 | 1,224 |
| controlled releases | 0 | 418 |
| releases caught | 1 | 507 |
| controlled releases caught | 0 | 390 |
| books found | 0 | 913 |
| tell-a-friend referrals | 0 | 39 |
| new member referrals | 0 | 2 |
| forum posts | 0 | 2,626 |
Extended Profile
** Previously known as StinaP **
WHO AM I?
I'm a booklover since childhood. Nowadays I read almost everything. Many of my favorite books are young adults books, crime stories, mysteries, historical or psychological novels.
My shelf consists mainly of Finnish books, but I try to read more in Swedish and English. I also try to read simple language books in Spanish. The books in my shelf do not fully reflect my taste, as I register pretty much books just to be released later.
ABOUT MY WISHLIST
Besides all the titles on my wishlist I'm interested in all kinds of books related to:
- information/ cyber security
- LGBTQIA+
- Japan as a country and Japanese as a language and
- spanish studies: for eg. any children's book in that language is warmly welcomed. Or a brochure of your city.
CONTACT
You can ask my postal address straight from me. If you want to surprise me, contact Taavina, another Finnish Bookcrosser :) She can also give you my phone number, in case you need it for a mailing service.
MORE INFORMATION FOR RABCK'ERS
If you want to surprise me with something else than a book, feel free to send me a postcard or a letter. BC-stickers and labels are also appreciated :) I like Doctor Who, Sherlock and Star Wars, as well as the manga series Yotsubato (green-haired little girl). Recycled and second-hand things are very welcome.
Updated in June 2022.
What kind of bookcrosser are you

Your Result: Love to meet

You read to meet. Reading is nice, but meeting people who read is even better. Every meet-up in a ray of 200 km you attend. You might break for wild books, but them bring them along to the meet-up.

Playfull RABCKer
ring in bundles
Talk of the toy
Thematic dropper
Obsessive releaser
lucky lurker
strange looking bystander
What kind of bookcrosser are you
Quiz Created on GoToQuiz