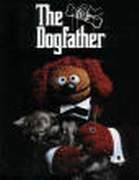 rowlf
Age 41
Joined Saturday, August 23, 2003
Recent Book Activity
| Statistics | 4 weeks | all time |
| --- | --- | --- |
| books registered | 0 | 93 |
| released in the wild | 0 | 82 |
| controlled releases | 0 | 0 |
| releases caught | 0 | 63 |
| controlled releases caught | 0 | 0 |
| books found | 0 | 79 |
| tell-a-friend referrals | 0 | 86 |
| new member referrals | 0 | 4 |
| forum posts | 0 | 1,762 |
Extended Profile
so,
"hallo erstmal"!
ich bin julia, stamme aus good old Paderborn *grins* bin aber wohnhaft in der Weißbierhauptstadt und dort auch oft gesehener Gast bei Meetups im Baal.
wer theaterstücke jedweder gattung und epoche loswerden will, ist bei mir goldrichtig!
unter BCZ-AiM findet ihr die BCZ meiner schule!

hi there!
my name is julia, i'm coming from paderborn (which is in the center of germany), but i'm living in munich now, where i visit the meetups as often as i could.
feel free to send me any plays or scripts that are rotten in you bookshelf *grin*! you will find some of the books for the BCZ-AiM here, because i want to read them myself before i give them away.
happy crossing!
julia

mein bookray:
Henning Mankell "Ich sterbe, aber die Erinnerung lebt"
meine laufenden bookringe/my current bookrings...

Ich darf freundlicherweise an folgenden Bookringen teilnehmen/bookrings all the friendly people let me take part in:

Schiffbruch mit Tiger (von Mirani)

The Time Traveler's Wife (von Rianonne) --> bereit zur weiterreise!/finished

Die satanischen Verse (von Rohrspatz)

Der Fall Jane Eyre (von knuppifax) --> bereit zur weiterreise!/finished

In einem anderen Buch (von Bobo3)

Hartmut und ich (von winkide)

Tintenherz (von Ikopiko)

vielen herzlichen Dank an alle, die mich mit Büchern beglücken!

Meine Leseliste 2006!
Damit ich dieses jahr auch endlich mal weiß was ich alles so gelesen habe!


ALLE meine Buecher auf EINER Seite! (Braucht allerdings etwas seine Zeit zum Laden!!)
Thanks to CasualReader who makes this possible with casualreader.net/" target="casual">casualreader.net
www.boesetaten.de/---/boese.jpg"
alt="Hier sind Sie der Stärkere!" witdh="88" height="31" border="0" />