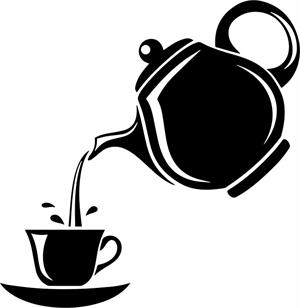 midgetviking
Joined Friday, June 4, 2004
Recent Book Activity
| Statistics | 4 weeks | all time |
| --- | --- | --- |
| books registered | 4 | 63 |
| released in the wild | 0 | 32 |
| controlled releases | 4 | 4 |
| releases caught | 0 | 11 |
| controlled releases caught | 0 | 0 |
| books found | 0 | 16 |
| tell-a-friend referrals | 0 | 122 |
| new member referrals | 0 | 2 |
| forum posts | 0 | 170 |
Extended Profile
I am looking for biographies/memories from WWII from mainly Austria and Germany, preferably in German. All suggestions welcome, the books do not have to be available via bookcrossing. I would also like some easy-read novels in German, best sellers - whatever. I'd prefer them to be originally in German as I can't see the point in reading German translations from English. I might as well read them in English, then.

My first BookRing - UPDATE OCT 2015!
VOLUME 1 HAS DISAPPEARED. I HAVE NO IDEA WHERE IT IS OR WHO HAS HAD IT TO DATE. I AM A LITTLE DISAPPOINTED BUT NOT REALLY SURPRISED. WOULD LOVE TO SEE IT AGAIN. Oh well. Volume I - I hope you are happy, wherever you are. (As per July 2018 there has still been no sign of this one. :-( )

[Volume I - the art book, featuring BookCrossers from around the world. I've left the brief as open as possible, from images to the printed word, photographs, paw-prints, songs and Limericks... if it can fit on a page, it's allowed (minus anything in bad taste or pornographic, of course! eh... did I just distinguish porn from bad taste...? hm... gotta think about that one...). The Volume I Bookring is not listed with the other bookrings, and the old link for the book has disappeared.]

Apart from that; anything on my 'available' list I am happy to trade. I am also happy to trade the 'tbr'-stuff once I've read them (duh!) and will change their status as and when. If you find a book on my list that you really, really want but feel you have nothing to offer in return, I am willing to consider RABCK - this is a general offer for my 'available' books. Until I lent The Pickwick Papers to a fellow bookcrosser I was willing to also lend books from my permanent collection, but as the book has not been returned to me this is no longer an option. Sorry!

I like 'the classics', from Homer to Louis de Bernieres. Other areas of interest are biographies by people who have survived extraordinary things and eras: China during the Cultural Revolution, Russia under Stalin, WWI and WWII. I normally prefer to read about real people and real events, but found Pat Barker's WWI trilogy (Regeneration, Eye in the Door and Ghost Road) just wonderful. Both real people and real events appear, mixed with fictional characters and events.

I'm still searching for biographies in German, preferably not translations. If you know any, let me know. Or just send them... :-)

I read books in English, German, Norwegian, Danish and Swedish.

I miss Terry Pratchett.