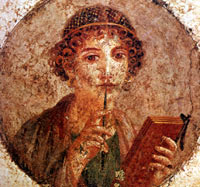 joaninha
Age 46
Joined Sunday, March 9, 2003
Recent Book Activity
| Statistics | 4 weeks | all time |
| --- | --- | --- |
| books registered | 0 | 168 |
| released in the wild | 0 | 32 |
| controlled releases | 0 | 0 |
| releases caught | 0 | 20 |
| controlled releases caught | 0 | 0 |
| books found | 0 | 16 |
| tell-a-friend referrals | 0 | 22 |
| new member referrals | 0 | 12 |
| forum posts | 0 | 421 |
Extended Profile
Sejam bemvindos à casa da Joaninha, a minha biblioteca !
Tenho todo o prazer em receber aqui os meus amigos-os que já são e os que ainda vão ser.
Não sou, nem pretendo ser, uma crítica literária, a classificação que dou e os comentários que faço a um livro são perfeitamente subjectivos- provavelmente dizem muito mais sobre mim do que sobre a obra em questão.
Os livros marcados com o sinal * pertencem à minha colecção privada, mas podem ser emprestados
Wellcome to my library ! It´s always nice to receive a friend´s visit- friends and friends to be.
Books with the * sign belong to my private collection...

De momento estou a viver em Londres e esta e a minha bookshelf:
For the present I am living in London and my bookshelf is: