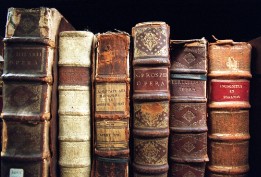 hon-no-tomo
Age 43
Joined Monday, May 30, 2005
Recent Book Activity
| Statistics | 4 weeks | all time |
| --- | --- | --- |
| books registered | 16 | 2,088 |
| released in the wild | 0 | 1,426 |
| controlled releases | 0 | 354 |
| releases caught | 0 | 336 |
| controlled releases caught | 0 | 132 |
| books found | 0 | 304 |
| tell-a-friend referrals | 0 | 104 |
| new member referrals | 0 | 10 |
| forum posts | 0 | 39 |
Extended Profile
I'm interested in history (Roman, Greek, Egyptian), biographies of women, well written novels with a not too sad an ending, fantasy/science fiction based halfway in reality.

-------------------------------------------------------------------
Books are a refuge, a sort of cloistral refuge, from the vulgarities of the actual world. by Walter Pater

People say that life is the thing, but I prefer reading. by Logan Pearsall Smith, Trivia, 1917

Good friends, good books and a sleepy conscience: this is the ideal life. by Mark Twain

Children don't read to find their identity, to free themselves from guilt, to quench the thirst for rebellion or to get rid of alienation. They have no use for psychology.... They still believe in God, the family, angels, devils, witches, goblins, logic, clarity, punctuation, and other such obsolete stuff.... When a book is boring, they yawn openly. They don't expect their writer to redeem humanity, but leave to adults such childish illusions. by Isaac Bashevis Singer

If you have never said "Excuse me" to a parking meter or bashed your shins on a fireplug, you are probably wasting too much valuable reading time. by Sherri Chasin Calvo

Having your book turned into a movie is like seeing your oxen turned into bouillon cubes. by John LeCarre

Never judge a book by its movie. by J.W. Eagan

"Bücher" von Eugen Roth

Ein Mensch, von Büchern hart bedrängt,
An die er lang sein Herz gehängt,
Beschließt voll Tatkraft, sich zu wehren,
Eh sie kaninchenhaft sich mehren.
Sogleich, aufs äußerste ergrimmt,
Er ganze Reih'n von Schmökern nimmt
Und wirft sie wüst auf einen Haufen,
Sie unbarmherzig zu verkaufen.
Der Haufen liegt, so wie er lag,
Am ersten, zweiten, dritten Tag.
Der Mensch beäugt ihn ungerührt
Und ist dann plötzlich doch verführt,
Noch einmal hinzuseh'n genauer —
Sieh da, der schöne Schopenhauer...
Und schlägt ihn auf und liest und liest,
Und merkt nicht, wie die Zeit verfließt...
Beschämt hat er nach Mitternacht
Ihn auf den alten Platz gebracht.
Dorthin stellt er auch eigenhändig
Den Herder, achtundzwanzigbändig.
E. T. A. Hoffmanns Neu-Entdeckung
Schützt diesen auch vor Zwangsvollstreckung.
Kurzum, ein Schmöker nach dem andern
Darf wieder auf die Bretter wandern.
Der Mensch, der so mit halben Taten
Beinah schon hätt' den Geist verraten,
Ist nun getröstet und erheitert,
Dass die Entrümpelung gescheitert.