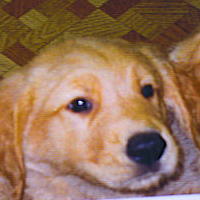 heln-watermelon
Age 59
Joined Monday, July 19, 2004
Recent Book Activity
| Statistics | 4 weeks | all time |
| --- | --- | --- |
| books registered | 0 | 625 |
| released in the wild | 0 | 632 |
| controlled releases | 0 | 0 |
| releases caught | 0 | 102 |
| controlled releases caught | 0 | 0 |
| books found | 0 | 24 |
| tell-a-friend referrals | 0 | 6 |
| new member referrals | 0 | 7 |
| forum posts | 0 | 7 |
Extended Profile
My hobbies include aviation, aerobatics, and skydiving. Am also interested in gardening (vegetables and perennials), genealogy (Ireland, England, Germany), raising Golden Retrievers, birdwatching, shopping for antiques and books, and wildlife preservation. Am addicted to candles and photo frames.

A few of my favorite authors are Nicholas Sparks, James Patterson, Anita Shreve, Catherine Ponder, Geza Szurovy, Tom Clancy, John Grisham, Robert Ludlum, John LeCarre, Maeve Binchy, and Nora Roberts.

A lot of my books were given to me by family and friends. I also buy alot at resale shops, garage sales, and flea markets. So my bookshelf does not necessarily reflect my taste in reading.

Am open to book trades, and usually use media mail.