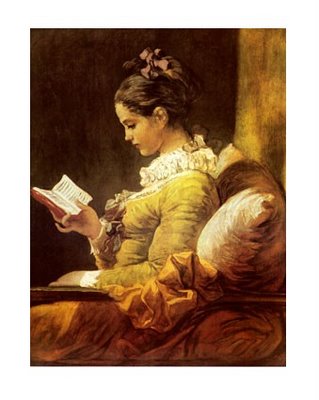 fyddlestyx
Joined Sunday, February 17, 2008
Recent Book Activity
| Statistics | 4 weeks | all time |
| --- | --- | --- |
| books registered | 0 | 42 |
| released in the wild | 0 | 0 |
| controlled releases | 0 | 0 |
| releases caught | 0 | 0 |
| controlled releases caught | 0 | 0 |
| books found | 0 | 2 |
| tell-a-friend referrals | 0 | 1 |
| new member referrals | 0 | 0 |
| forum posts | 0 | 0 |
Extended Profile


Some of my favorite quotes about books:

Second hand books are wild books, homeless books; they have come together in vast flocks of variegated feather, and have a charm which the domesticated volumes of the library lack. Virgina Woolf

I find television to be very educating. Every time somebody turns on the set, I go in the other room and read a book. Groucho Marx

When you reread a classic you do not see more in the book than you did before; you see more in you than was there before. Clifton Fadiman

Where is human nature so weak as in the bookstore? Henry Ward Beecher

When I get a little money I buy books; and if any is left I buy food and clothes. Desiderius Erasmus

A classic is a book that has never finished saying what it has to say. Italo Calvino





What I'm reading now:

Just finished "Daisy Miller" and "The Turn of the Screw" by Henry James.





A very incomplete list of my favorite books:

To Kill a Mockingbird
Love in the Time of Cholera
Angela's Ashes
'Tis
Mists of Avalon
Like Water for Chocolate





A Somewhat Incomplete List of Books I read in 2008:

The Post American World by Fareed Zakaria
Audacity of Hope by Barack Obama
Dreams of My Father by Barack Obama
Assault on Reason by Al Gore
Pope Joan by Donna Cross
The Kitchen Boy by Robert Alexander
Eat, Pray, Love by Elizabeth Gilbert
The Memory Keeper's Daughter by Kim Edwards
Pomegranate Soup by Marsha Mehran
The Enchantress of Florence by Salman Rushdie
The Known World by Edward P. Jones
Standardized Minds by Peter Sacks
How to Read Literature Like a Professor by Thomas C. Foster
Reading Like a Writer by Francine Prose
The Lace Reader by Brunonia Barry




Ratings key courtesy of fellow BookCrossers:

10: Excellent. This book has impacted me deeply, or has simply been a pure delight to read.
9: Great book - just a nitpick stands between it and a 10.
8: Good, solid book that I would recommend to others.
7: Good book, but it didn't grab me in a big way.
6: Decent, but not my type of book.
5: Maybe somebody else would like this. I didn't.
4: Only OK. Barely worth reading. The line between taking it and leaving it is very thin.
2-3: Has major problems. I don't recommend it.
1: It's hard to imagine anyone liking this book.