freesia
Age 42
Joined Tuesday, January 28, 2003
Recent Book Activity
| Statistics | 4 weeks | all time |
| --- | --- | --- |
| books registered | 0 | 304 |
| released in the wild | 0 | 207 |
| controlled releases | 0 | 0 |
| releases caught | 0 | 42 |
| controlled releases caught | 0 | 0 |
| books found | 0 | 107 |
| tell-a-friend referrals | 0 | 46 |
| new member referrals | 0 | 5 |
| forum posts | 0 | 126 |
Extended Profile
I'm in the middle of a two year working holiday in Australia, and would love to read Australian authors!
Bookrays I've organised (thanks to all the lovely people who took part for making them successful):
Let Their Spirits Dance by Stella Pope Duarte
Zodiac by Neal Stephenson
Book rings and rays I'm involved in:
UK BookCrossers 'Words of Wisdom'
The Power of Three
Your Body's Many Cries for Water
The Australia-only bookbag from LottieM
MuseCrossing from lottiotta
Persepolis 2 from icekween01
Women who love books too much from solittletime
Truth or Dare from ShutterflyIL
Inscrutable Americans from gussy916
Bend, Fold, Spindle and Mutilate from Emperor-Fool
Most book rings and rays are listed at:
pages.slu.edu/---/bookrings.html
abc2007.pixelstreak.com/---/linkbanner.jpg"
width="468" height="60" border="0" alt="Australian Bookcrossing Convention Melbourne 5-7 October 2007">
I'm taking part in Sheepseeker's 2006 Reading Challenge: 5 books, 5 continents, 5 countries.
www.bookcrossing.com/---/J_5612847
My wish list is at:
My Wish List
And my whole bookshelf is one one page at
casualreader.net/bookshelf.php?...
How I rate books (with thanks to katintheboots):
10: Excellent, at the top of its category. This book has impacted me deeply, challenged me profoundly, or has simply been a pure delight to read.
9: Great book - just a nitpick stands between it and a 10.
8: Good, solid book that I would recommend to others.
7: Good book, but it didn't grab me in a big way.
6: Decent, but not my type of book.
5: There was nothing remarkable about this book.
4: Maybe somebody else would like this. I didn't enjoy this due to the writing style, editing, or lack thereof.
3: Barely worth reading. The line between taking it and leaving it is very thin.
2: Has major problems. I don't recommend it.
1: It's hard to imagine anyone liking this book.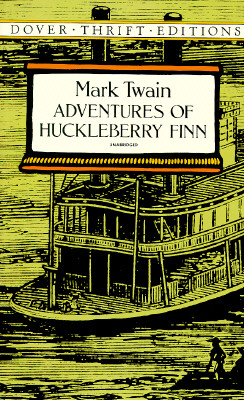 You're Adventures of Huckleberry Finn!

by Mark Twain

With an affinity for floating down the river, you see things in black and white. The world is strange and new to you and the more you learn about it, the less it makes sense. You probably speak with an accent and others have a hard time understanding you and an even harder time taking you seriously. Nevertheless, your
adventurous spirit is admirable. You really like straw hats.


Take the Book Quiz
at the Blue Pyramid.
create your own visited countries map
create your own visited states map
or
check out these Google Hacks.
www.rapidcounter.com/signup.php"
target="_top">
www.rapidcounter.com/"
target="_top">Free Site Counter