eponine38
Age 65
Joined Friday, January 18, 2008
Recent Book Activity
| Statistics | 4 weeks | all time |
| --- | --- | --- |
| books registered | 6 | 5,427 |
| released in the wild | 26 | 4,194 |
| controlled releases | 0 | 1,346 |
| releases caught | 0 | 487 |
| controlled releases caught | 1 | 1,301 |
| books found | 0 | 716 |
| tell-a-friend referrals | 0 | 16 |
| new member referrals | 0 | 20 |
| forum posts | 15 | 4,562 |
Extended Profile
Timely sentence from today's Duolingo Spanish lesson:
Cuándo vamos a viajar otra vez? (When are we going to travel again?) :-(
Mi ŝatas lingvojn. :-)
"Diese Katze ist meine Chefin, nicht mein Haustier!" -- Duolingo
"Urlaub ist wichtiger als Essen." --Duolingo
"Jij bent interessant, net zoals een goed boek." (You are interesting, just like a good book): sentence from my Duolingo Dutch lesson. :-)
I'm on twitter @eponine38 .
Languages have always been my passion, which is actually pretty strange: being shy, I often have difficulty carrying on a normal conversation even in English. :-)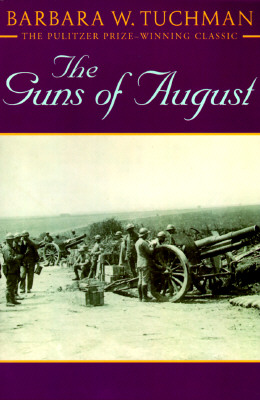 You're The Guns of August!

by Barbara Tuchman

Though you're interested in war, what you really want to know is what
causes war. You're out to expose imperialism, militarism, and nationalism for what they
really are. Nevertheless, you're always living in the past and have a hard time dealing
with what's going on today. You're also far more focused on Europe than anywhere else in
the world. A fitting motto for you might be "Guns do kill, but so can
diplomats."


Take the Book Quiz
at the Blue Pyramid.
Rings & rays I'm hosting:
The Dead Fathers Club
www.bookcrossing.com/---/530366/
Ring COMPLETED 7/24/17
The Watery Part of the World (ARC)
www.bookcrossing.com/---/12509370/
Ring Update 8/2020 1st reader wild released it.
The Mystic Masseur
www.bookcrossing.com/---/12510691/
Ring COMPLETED
The Buddha in the Attic
www.bookcrossing.com/---/530606/
Ray COMPLETED 2/2020
The Year of the Hare
www.bookcrossing.com/---/9989110/
completed ray
City of Thieves
www.bookcrossing.com/---/10239711/
completed ray
The Forgotten Garden
www.bookcrossing.com/---/9699878/
completed ray
Wishlist-tag:
US/CAN
Incoming:
Outgoing: The Possessed to Azuki - sent 6/22
International #1
Outgoing:
Incoming:
International #2
Outgoing:

Countries I've visited:
visited 22 states (9.77%)
Create your own visited map of The World
images.weserv.nl/?... width="440" height="220" >
visited 12 states (24%)
Create your own visited map of The United States