earthcaroleanne
Age 53
Joined Thursday, September 4, 2008
Recent Book Activity
| Statistics | 4 weeks | all time |
| --- | --- | --- |
| books registered | 37 | 1,511 |
| released in the wild | 2 | 1,275 |
| controlled releases | 3 | 918 |
| releases caught | 1 | 361 |
| controlled releases caught | 0 | 835 |
| books found | 6 | 1,466 |
| tell-a-friend referrals | 0 | 6 |
| new member referrals | 0 | 10 |
| forum posts | 14 | 3,577 |
Extended Profile
I love books and love the idea of releasing them into the wild but don't have much luck with wild releases! Years ago when the BBC did their Big Read, I decided to read the top 100 books in order. I did 100, 99, & 98 then got bogged down in life but I'm back on track now and I've added the rest of the 70s to my wish list. (ETA Oh no, I never ready a single BBC Big Read book in 2012 or 2013 or 2014!!!! And Gormenghast really held me up as I needed to read book one of the trilogy first but they are so big. Now Bleak House is holding me up). Plus I've discovered there's a top 200 and after that I'm going to do the 1001 - but I do have a lifetime for that. Big plans!
I have a huge amount of unregistered books at home waiting for me to read them and I still can't resist a library sale so the pile keeps growing. I enjoy surprise roundabouts, so if you're involved in the Favourites, don't look at the bottom because they are listed below.
I've also combined my love of books with my rediscovery of the cinema. I now feel the need to read the book before I see the film. This has happened because I live near Scotland's oldest purpose built cinema which has been refurbished and opened again for business in 2009. I don't care if I'm a month or so behind and don't see the film immediately on its release, it's a wonderful little theatre. They also show classics occasionally so seeing Cary Grant or James Stewart on the big screen is a real treat.
Now I'm going to as many conventions and uncons as possible, I think I will follow the lead of other bookcrossers and add an NSS wishlist. I think the most important thing is I don't like chocolate, or coffee and I rarely drink fruit teas. So sweetie choices were something chewy but now they should be sugar-free. I can't help being partial to a Tofifee though. Check my wish list for books but they are sometimes quite obscure. I try and put foreign authors on here in the hope that overseas bookcrossers can help but it will always be up to date before a convention.
100 BIG READ - TOP 100 BOOKS
100-80 All read
79. Bleak House by Charles Dickens -
reading next
78. Ulysses by James Joyce
77. The Woman in White by Wilkie Collins
76. The Secret History by Donna Tartt
75. Bridget Jones's Diary by Helen Fielding
74. Matilda by Roald Dahl
73. Night Watch by Terry Pratchett
72. The Ragged Trousered Philanthropist by Robert Tressell
71. Perfume by Patrick Süskind
70. Lord of the Flies by William Golding
2023 BOOKS READ
BROUGHT FORWARD
Jeeves and the Wedding Bells by Sebastian Faulks (audio) -
paused (I've mislaid the CD)
JANUARY
1. Bury My Heart at Wounded Knee by Dee Brown
2. Katie's Coo: Scots Rhymes for Wee Folk
3. The Story of Scotland by Richard Brassey and Stewart Ross
4. Love by Donna Ashworth -
reading now
5. Box 88 by Charles Cumming (book group)
6. All That is Buried by Robert Scragg (uncon author)
7. 12th of Never by James Patterson (spiral)
8. The Cutting Room by Louise Welsh
9. Gone Again by Doug Johnstone
10. Blob by David Walliams
11. You Speak in Constellations by The Poetry Society
12. The Ides of April by Lindsay Davis
13. The Family Upstairs by Lisa Jewell
FEBRUARY
14. The Fiery Cross by Diana Gabaldon
15. Nothing Else by Louise Beech (Book Group)
16. Relatively Guilty by William McIntyre (uncon author)
17. Hit and Run by Doug Johnstone
18. Filth by Irving Welsh
19. Enemies at Home by Lindsey Davis
MARCH
20. Dennis the Menace: A Monster Menace by Beanobooks
21. Is There a Pigeon in the Room? by Cameron Wylie (uncon author)
22. The Sanatorium by Sarah Pearse
23. Autumn by Ali Smith
24. Snowblind by Ragnar Jonasson
25. Longstone by LJ Ross
26. End of the Line by Robert Scragg
APRIL
27. Deadly Election by Lindsay Davis (spiral)
28. Well of the Winds by Denzil Meyrick
29. The Midnight Library by Matt Haig
30. Remarkably Bright Creatures by Shelby Van Pelt (book group)
31. Random by Craig Robertson
32. Sleeping Beauties by Stephen King and Owen King (book group)
MAY
33. Be My Enemy by Christopher Brookmyre
34. Story Ceilidh by Paul Bristow
35. No Less the Devil by Stuart MacBride
36. The Infirmary by LJ Ross
37. The Dark Remains by William McIlvanney & Ian Rankin
38. The Cold Moon by Jeffery Deaver (spiral) -
reading now
39. The Foundling by Stacey Halls (audio) -
reading now
JUNE
40. Still Life by Sarah Winman (book group)
41. Fingersmith by Sarah Waters (book club)
42. The Seven Dials Mystery by Agatha Christie
2023 BOOKS I DIDN'T FINISH
The Fiery Cross by Diana Gabaldon
Why Did you Stay by Rebecca Humphries
The Princess Diarist by Carrie Fisher
True Crime Story: a novel by Jospeh Knox (book group)
2023 FAVOURITE BOOKS
2022 - FAVOURITE BOOK OF 2021 ROUNDABOUT
January - Around India in 80 Trains by Monisha Rajesh (Poodlesister)
February - The Offing by Benjamin Myers (cross-patch)
March - A Scurry of Squirrels by Polly Pullar (Ythan)
April - The Help by Kathryn Stockett (dark-draco)
May - Migrations by Charlotte McConaghy (Valpete)
June - Piranesi by Susanna Clarke (Mathgirl40)
July - Yolk by Mary HK Choi( Mcsar)
August - They Both Die at the End by Adam Silvera (Estelle1806)
September - The Book of Longings by Sue Monk Kidd (Fifna)
October - Eleanor Rigby by Douglas Coupland (Paulanni)
November - Suddenly, A Knock at the Door by Etgar Keret (Grovalskii)
December - Greenbadger
My Favourite - The Ladies of Missalonghi by Colleen McCullough
2021 - FAVOURITE BOOK OF 2020 ROUNDABOUT
January - Girl, Woman, Other by Bernardine Evaristo (Cross-Patch)
February - Black Horses for the King by Anne McCaffrey (Dark-Draco)
March - The Travelling Cat Chronicles by Hiro Arikawa (Fifna)
April - Born a Crime by Trevor Noah (grovalskii)
May - Birdbrain by Johanna Sinisalo (Paulanni)
June - A Dictionary of Mutual Understanding by Jackie Copleton (Icila)
July - For Love by Sue Miller (Valpete)
August - The New York Trilogy by Paul Auster (Mcsar)
September - Interior Chinatown by Charles Yu (Math-Girl40)
October - The Hate U Give by Angie Thomas (greenbadger)
November - Walking Home by Kelly Winters (Poodlesister)
My Favourite – Unnatural Causes by Dr Richard Shepherd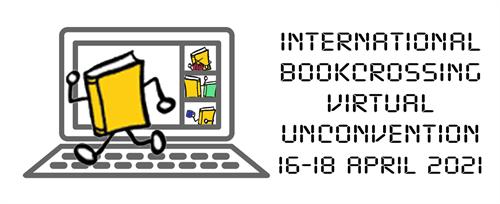 Target for 2023 - 82
Books read in 2022 - 87
Books read in 2021 - 69
Books read in 2020 - 69
Books read in 2019 - 112
Books read in 2018 - 99
Books read in 2017 - 86
Books read in 2016 - 82
Books read in 2015 - 84
Books read in 2014 - 92
Books read in 2013 - 64
Books read in 2012 - 83
Books read in 2011 - 66
Books read in 2010 - 84
Books read in 2009 - 65