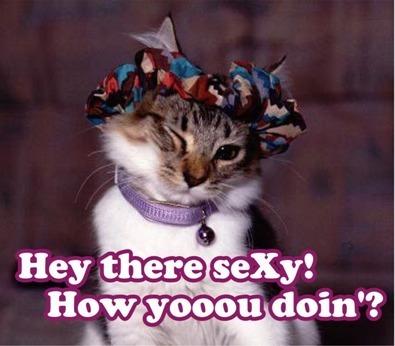 chevylady1
Age 50
Joined Tuesday, November 28, 2006
Recent Book Activity
| Statistics | 4 weeks | all time |
| --- | --- | --- |
| books registered | 0 | 1,055 |
| released in the wild | 0 | 308 |
| controlled releases | 0 | 48 |
| releases caught | 0 | 8 |
| controlled releases caught | 0 | 2 |
| books found | 0 | 306 |
| tell-a-friend referrals | 0 | 50 |
| new member referrals | 0 | 4 |
| forum posts | 0 | 421 |
Extended Profile
Update: May 5, 2014
RABCK.com is up to date mailing address~
Already May for real??? Yes and boy what a month this is turning out to be! Seems there are going to be a lot of Doctor's offices and hospital visits for us this month. On the bright side I get to share a lot of Read books there! ;}
Update: January 20, 2014
It's hard to believe another year has pasted. Again I have been reading and releasing books this past year. Although I plan on moving more this year then years past. So any books sent my way will Be first on my list of TBR. Please contact me for my address if you would like to send me a book. :-)
Happy reading my friends!!!
Update:January 12,2012
Well it's another year and I have been reading lots. I have read over 60 books in Dec. So now it's time to release them! I am also letting go of some of the ones that I have read and wanted to pass to other and didn't know where to do it. They are going to be released in the local hospitals, dr's offices and Anywhere that I go to eat or drink a cup of coffee. So people in and around Sanford, NC if you find one of my wild releases PLEASE journal that you found it! It helps to show you found one of my books! I worry about them. No one wants to see a book thrown away. So read and enjoy them!
2012:
Books Wild Released as of this update >>>>>>> 24
October 17, 2011
Well I have been though a lot as of late. I had 2nd and 3rd degree burns on my feet. Found out I am diabetic and then to top all have something like RA going on. So then husband hurts shoulder and he had to have surgery. Out of work at the same time. OH BOY! So I have been reading and will be releasing a LOT of book ASAP! So people in the area need to stay tuned. Sorry I can't send them by post but maybe in the new year I can spare some for my BC friends!
Now a little about me:
Well let's see I am a Book Lover as most of you are.
I love about any type of book with Romance and Supernatural being my favorites.
It may seem that sometimes I jump at every book I see but I do read them all.
I can read between 5-6 books a week. So yes I go though them!
I also pass along books to my friends when I find one that is
tooooo good to release just yet.
So my bookself will have some books they want to pass along after I read them too.
My kids are also reading which makes me extremly happy! (mschevy) is their profile.
MY BOOKLIST:
Does not necessarily reflect my tastes as I often buy my books at thrift stores,
sales, used book stores, yard sales or obtain them from friends in trades.
I try to include details of the book whenever possible.
TRADING INFORMATION:
Any book shown as available is up for trade to an active BC'r.
Any book shown as "to be read" MAY be made available for trade after I read it.
If interested in a "tbr" book PM me and I will put your screen name inside
the cover so that when I am done I can contact you regarding it.
Not making any guarantees about when it will be available.
I used to let BC'rs choose my reading order for me but the list
has become very long so I've had to change that.
Don't be afraid to ask, may not always be able to say yes,
but I'll always respond! With me, patience is definitely a necessity.
US only though because of funds. So if you see something
in my AVL or TBR list please just send me a PM and I will see what we can work out!
I also send out RABCK when I can.
Books I send to people in trades or otherwise:
Feel free to do whatever you like with these book(s).
If you want to wild-release them, go for it!
If you find yourself completely in love with one or more, keep them.
Trade them to others if the fancy strikes you. Give them to non-BCers if you want.
Whatever you decide is totally up to you.
Once they leave my house, I no longer consider them mine.
:) If I send you a book that I have been requested to release
when I'm through with it, please do the same. Otherwise, the sky's the limit!
Wild Releases:
Are usually at the cancer center or hospital even though the books
can float around a while sooner or later I feel that they will be JE by a finder.
If not I know they are still being read because,
I have seen them at the places I leave them. Still being passed on.
Although I have been known to leave them at other locations
like the PO and in free yard sales.
MY WISHLIST:
It is not intended to be one of greed,
but rather,a reflection of the many books I have
noticed that I would be interested in and would hope
to find and read one day. I'm always seeing more and more that
I feel would be a great addition to my TBR list.
If you would like to send me a RABCK I would love any type book.
But in case you wanted to be sure it was on my fav. wish list check here.
MY WISH LIST:
bcwish.cliff1976.net/chevylady1/
I'm also signed up at
www.rabck.com
Chevylady1
Here's how I'm going to try to rate books as of August 2008
[lifted from glade1 who said that it was stolen from Maddog1404
who stole it from Big Tex who stole it from calicocollie,
who adapted it from tnkbl, who got it from Starbytes, who got it from Gizmopuddy,
who got it from Sugarkane (now florafloraflora) and Scism]:
10: Excellent, at the top of its category. This book has impacted me deeply,
challenged me profoundly, or has simply been a pure delight to read.
9: Great book--just a nitpick stands between it and a 10.
7-8: Good, solid book that I would recommend to others.
6: Decent, but not great.
4-5: Only OK. Barely worth reading.
The line between taking it and leaving it is very thin.
2-3: Has major problems. I don't recommend it.
1: It's hard to imagine anyone liking this book.
Mine is a cat-friendly home, so any books of mine may be lightly dusted with kitty hairs.
www.profileplaylist.net/---/mp3player_new.swf" flashvars="config=http%3A%2F%2Fwww.indimusic.us%2Fext%2Fpc%2Fconfig_black.xml&mywidth=435&myheight=270&playlist_url=
www.indimusic.us/loadplaylist.php?...
width="435" height="270" name="mp3player" wmode="transparent" type="application/x-shockwave-flash" border="0"/>
www.profileplaylist.net/---/create_black.jpg"
border="0" alt="Get a playlist!"/>
www.mysocialgroup.com/---/61270793"
target="_blank">
www.profileplaylist.net/---/launch_black.jpg" border="0" alt="Standalone player"/>
www.profileplaylist.net/---/get_black.jpg"
border="0" alt="Get Ringtones"/>
>