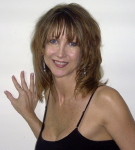 bookgypsy
Age 59
Joined Saturday, September 7, 2002
Recent Book Activity
| Statistics | 4 weeks | all time |
| --- | --- | --- |
| books registered | 0 | 15 |
| released in the wild | 0 | 6 |
| controlled releases | 0 | 0 |
| releases caught | 0 | 0 |
| controlled releases caught | 0 | 0 |
| books found | 0 | 0 |
| tell-a-friend referrals | 0 | 0 |
| new member referrals | 0 | 0 |
| forum posts | 0 | 635 |
Extended Profile
I live in a wooded suburb of Houston. I love all types of books, but my favorites are mysteries, especially with comic elements mixed in, such as the ones by Janet Evanovich. I also like adventure books and especially legal thrillers. I read all sorts of fiction, but I am currently fascinated by biographies of famous early Americans.
I am currently attending law school at the University of Houston, so I have to spend lots of time reading casebooks.
When not reading, I like to play with my 8 year old daughter, who also by the way, is now a book lover. (I would probably buy children's books even if I didn't have a child, there are so many which are gorgeous!)
When I'm at home, I slso like to cuddle with my two mini-Dachshund puppies or take them on walks. I also like to go jogging.
One of my goals is to collect some beautiful wildlife art to decorate my home, and I especially love watercolor paintings.
Rock and roll music is my favorite, and I love acoustical guitar.

photobucket.com" target="_blank">
i26.photobucket.com/---/greenfairy.jpg" border="0" alt="Image hosting by Photobucket">

photobucket.com" target="_blank">
i26.photobucket.com/---/bestofmebluebonnetsandpups.jpg" border="0" alt="Image hosting by Photobucket">
photobucket.com" target="_blank">
i26.photobucket.com/---/Mantel4resized.jpg" border="0" alt="Image hosting by Photobucket">
photobucket.com" target="_blank">
i26.photobucket.com/---/baltoonchestresized.jpg" border="0" alt="Image hosting by Photobucket">
photobucket.com" target="_blank">
i26.photobucket.com/---/resizedcookieimage006lighttened.jpg" border="0" alt="Image hosting by Photobucket">
photobucket.com" target="_blank">
i26.photobucket.com/---/resizedprettycrackerjackoncouch.jpg" border="0" alt="Image hosting by Photobucket">