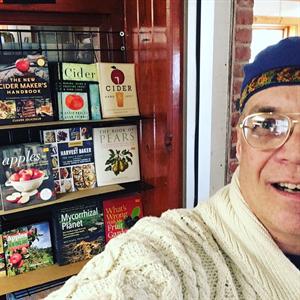 ayelvington
Age 64
Joined Sunday, November 24, 2002
Recent Book Activity
| Statistics | 4 weeks | all time |
| --- | --- | --- |
| books registered | 0 | 20 |
| released in the wild | 0 | 0 |
| controlled releases | 0 | 0 |
| releases caught | 0 | 0 |
| controlled releases caught | 0 | 0 |
| books found | 0 | 0 |
| tell-a-friend referrals | 0 | 0 |
| new member referrals | 0 | 1 |
| forum posts | 0 | 0 |
Extended Profile
I'm retired Coast Guard officer that traveled a lot and is never without a book. I started out as a lighthouse keeper on Lake Superior, and that's a job that requires a lot of books. I owe my love of reading to Mom (Dr. Yelvington) who proved that you can be a single parent and survive.

I retired in 2009, but sharing books is still a priority in our little backwater.

I love this idea and will be dropping off books in strange places from now on!

My sincere thanks for a great idea.