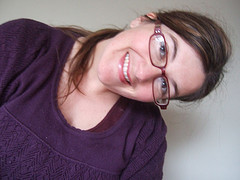 Trivia
Age 49
Joined Friday, July 16, 2004
Recent Book Activity
| Statistics | 4 weeks | all time |
| --- | --- | --- |
| books registered | 0 | 143 |
| released in the wild | 0 | 123 |
| controlled releases | 0 | 0 |
| releases caught | 0 | 63 |
| controlled releases caught | 0 | 0 |
| books found | 0 | 36 |
| tell-a-friend referrals | 0 | 22 |
| new member referrals | 0 | 6 |
| forum posts | 0 | 14 |
Extended Profile
Relocated kiwi, lover of one, mother of the beautiful Iris, compulsive cupboard door closer, collector of ephemera and constructor of scrapbooks, travellor (dodger of buses), drinker of wine, cook (eater) and avid movie goer ... cat and baby whisperer.
Enjoy films like StarWars (early ones), Godfather, Tarantino and anything with sword fighting (loved Hero).
Read books set in ancient Rome, about food, Italy and forensic pathology.
In serious moments I attempt to work my way through the
www.bookerprize.co.uk/---/previous.html"
target="newWin">Booker Prize winners
Any books I purchase but can't conceive parting with are currently in 'permanent collection' status.