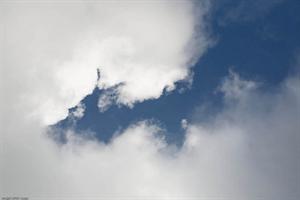 Skylerdragon
Age 50
Joined Sunday, June 29, 2003
Recent Book Activity
| Statistics | 4 weeks | all time |
| --- | --- | --- |
| books registered | 0 | 660 |
| released in the wild | 0 | 519 |
| controlled releases | 0 | 148 |
| releases caught | 0 | 202 |
| controlled releases caught | 0 | 86 |
| books found | 0 | 369 |
| tell-a-friend referrals | 0 | 805 |
| new member referrals | 0 | 111 |
| forum posts | 0 | 152 |
Extended Profile
PLEASE: Visit my Amazon page and rate my book, movie, and product reviews.
About Me
I am am middle school Communication Arts Teacher. My students are 10-14 years old. I love sharing
BookCrossing
as well as many other diversions with them. including:
Where's George
,
LetterBoxing
,
GeoCaching
,
Flickr
,
DeviantArt
,
Author's Den
,
PostCrossing
,
Blogger
,
Live Journal
Toy Voyagers
, and many others.
My school is south of St. Louis in an industrial town exploding with residential growth.
I adore books of all kinds. Sadly, I gather them faster than I read them. I look at it as part of my job. As a teacher
it is part of my business to know what kids like, want, and enjoy in books.
I also cling to the classics I read about in my undergrad studies, and I crave the best sellers like everyone else. My bookshelf space is currently consumed by a little of everything. When I visit thrift shops, resale shops and yard sales, very little escapes my interest. I love registering and releasing books. I know there are a variety of readers out there, and by keeping my eyes open for everything gives me mor catches than selective collecting.
I use BookCrossing for a lot of things. First and foremost it is my
literature barometer
. I keep on top of the best reading through this group. I love sharing my thoughts and when I read a book, I'm ready to really discuss it. I can be such a nerd! I frequently post reviews on myblog, my clssroom web page, and on Amazon, Borders, Barnes and Noble, and Paperback Swap. I also use other book shring sites. I will eventually link my profiles for each of them here.
I also use bookcrossing to
promote reading
. It provides an incredible learning experience. Students can write about reading, read about reading, read about writing, share books, make lists, post to the forum, share book-related artwork and photos or any other number of activities through BookCrossing. As a teacher BookCrossing helps me analyze, sort, and keep tabs on reading too.
Finally BookCrossing has become a pastime. I whittle away my free time surfing the net, and the first place I go is BookCrossing. I also love my email, blog, buzz, groups, and games, but they are all secondary to the amount of time spent bookcrossing.
I could spend another hour on myself; instead, let's get to the books.
ANALYZING LITERATURE FOR THE CLASSROOM
In my Children's Literature class and Adolescent Literature Class at Park University in Parkville, Missouri, I created a collection of 100 file cards and 100 book reviews. These assignments provide an analysis of children's books that I read as sources for classroom activities. I still cherish that collection! I also enjoy adding to it. BookCrossing gives me a digital database to list them in. The format I followed is on my Amazon reviews at the link above.
My Wish Lists
EW Reading Lists by Grade Level
Newberry Award Books
View my ENTIRE bookshelf on one page
here.
Thank you so much
Casual Reader
. YOU ARE AMAZING!
My Secondary School
Alma Mater
My Undergraduate
Alma Mater
Currently Attending Graduate School at
Missouri Baptist College
and
Southeast Missouri State University
images.quizilla.com/---/1062440431_ten.jpg" border="0" alt="My inner child is ten years old today">
My inner child is ten years old!


The adult world is pretty irrelevant to me. Whether
I'm off on my bicycle (or pony) exploring, lost
in a good book, or giggling with my best
friend, I live in a world apart, one full of
adventure and wonder and other stuff adults
don't understand.


How Old is Your Inner Child?
brought to you by Quizilla

Book Boxes
A star means the box is in my possession. A - means I have passed the box on. No mark indicates I am waiting on the box.

Mystery Thriller by BookstoGive.

Travelling and Making New Friends Book Boxby BooksToGive.

ABC Bookbox by BookLady331.

Erotica Steamy USA BookBox hosted by FeistyPom2Love

US Only Teen Book Box by Newshound.

Romance Weather Titled Book Box sponsored by innae.

I Need A Vacation Bookbox DELIVERED to Wildflower37 on February 16, 2012.

US Only Children's Literature Book Box
Sponsored by Spacedog.

Vanished Books hosted by Lottiotta.

www.mywebpower.com" target="_blank">
www.mywebpower.com/---/Hayden-Panettiere-4.jpg" />Myspace Graphics

http://www.youtube.com/watch?v=KSxy2y556aw&feature=colike