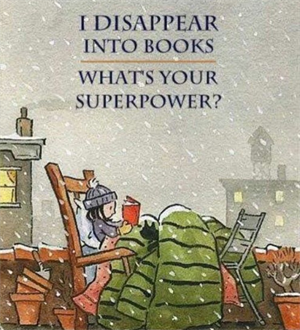 PinnieB
Age 47
Joined Saturday, February 4, 2017
Recent Book Activity
| Statistics | 4 weeks | all time |
| --- | --- | --- |
| books registered | 0 | 138 |
| released in the wild | 0 | 116 |
| controlled releases | 0 | 32 |
| releases caught | 0 | 14 |
| controlled releases caught | 0 | 25 |
| books found | 0 | 25 |
| tell-a-friend referrals | 0 | 2 |
| new member referrals | 0 | 1 |
| forum posts | 0 | 31 |
Extended Profile
Hello! Of course, I love to read, and particularly enjoy short story collections, epistolary novels and Victorian gothic horror fiction.

The books I release are usually ones I have read and have left a review in the release notes. I occasionally release a book that I haven't read to reduce the ever growing 'to be read' pile.

Bookcrossing goals:

- attend a book crossing meeting

- participate in book crossing bingo - started in March 2019!

- send a Random Act of Book Crossing Kindness – completed, two book boxes sent in March 2019!

- encourage someone to sign up for book crossing - done !

- set up a book crossing/book swap shelf in my community - completed in June 2019! I was able to set up a bookcase at my local train station with the friends of the station group. It's a work in progress as unfortunately was vandalised and awaiting repair.

I aim to release more books in 2023.