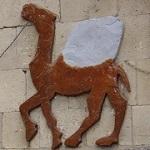 Paulanni
Joined Monday, June 1, 2015
Recent Book Activity
| Statistics | 4 weeks | all time |
| --- | --- | --- |
| books registered | 3 | 257 |
| released in the wild | 5 | 59 |
| controlled releases | 5 | 262 |
| releases caught | 1 | 35 |
| controlled releases caught | 4 | 253 |
| books found | 10 | 494 |
| tell-a-friend referrals | 0 | 0 |
| new member referrals | 0 | 0 |
| forum posts | 17 | 1,457 |
Extended Profile
Luen suomeksi ja englanniksi (ja helpohkoa ruotsia sekä helppoa venäjää, saksaa ja ranskaa), ja parhaita ovat hyvät tarinat. Viime aikoina olen viihtynyt historiallisten tai psykologisten romaanien ja rikoskirjojen seurassa, mutta luen kaikkea lastenkirjoista klassikoihin ja nuortenkirjoista novelleihin. Kauhua vältän ja raakaa väkivaltaa, fantasiaan ja scifiin tartun harvakseltaan.
Tietokirjoista maistuvat parhaiten (oma)elämäkerrat, muistelmat ja kaunokirjalliset matkakirjat sekä Suomen historiaan ja kansanperinteeseen liittyvät teokset. Luen myös ihmissuhteisiin liittyviä ja hengellisiä kirjoja.
Olen haastanut itseni lukemaan kirjan jokaisesta maailman maasta, vaikka en edistäkään haastetta kovin pontevasti. Lasken kirjat mukaan niiden tapahtumapaikan mukaan, mutta yritän kyllä saada käsiini kyseisessä maassa syntyneen tai asuvan kirjailijan teoksen mikäli mahdollista.
Kirjoitan kirjablogia, ja sieltä löytyvät lähes kaikki lukemani kirjat keväästä 2013 alkaen, ne voi löytää vaikka aakkosellisen kirjailijaluettelon avulla. Tervetuloa tutustumaan "Kirjan pauloissa" -blogiin osoitteessa
kirjanpauloissa.blogspot.com/
Minua ilahduttavat (2022 synttäriryhmää ajatellen)
-- kortti tai kirje
-- toivelistakirjat!! - luen suomeksi ja englanniksi
-- muu kirja (näitä yksi per paketti), jossa on kerrottu hyvä tarina - esim. ei-liian-raa'at dekkarit, (lähi)historiaan sijoittuvat tai eri maiden kirjailijoiden kirjoittamat romaanit, novellit - aikaisemmin lukemani löytyvät joko BC-hyllyiltä (2020 alkaen) tai tuolta kirjablogista (2013 alkaen). Luen sarjat usein järjestyksessä, joten lukemiani myöhemmät osat kelpaavat aina.
-- siivet ja BC-tarvikkeet - tarrat, paketointitarvikkeet
-- kahvi, pussitee, kaakao
-- herkuista suklaa, lakritsi, salmiakki, kookos, pähkinät suosikkeja (ei allergioita)
-- yllätys!
***
I read both in Finnish and English (and easy Swedish, Russian, German and French). Lately I have enjoyed books with good stories best, especially historical and psychological fiction and crime, but I read everything from children's books to classics to short stories. I avoid horror and cruel violence, and read fantasy and scifi only occasionally.
In addition to fiction, I read (auto)biografies, memoirs and travel stories. I also enjoy books about relationships as well as spiritual (Christian) books.
I have challenged myself to read a book about every country of the world, and I count books in according to the country where they are mainly set, though I try to locate books of writers who were born or live in the country the book describes.