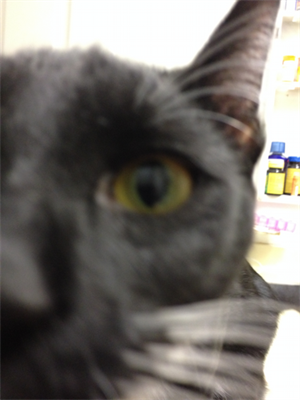 Melydia
Age 44
Joined Tuesday, September 9, 2003
Recent Book Activity
| Statistics | 4 weeks | all time |
| --- | --- | --- |
| books registered | 0 | 3,963 |
| released in the wild | 0 | 4,032 |
| controlled releases | 0 | 347 |
| releases caught | 26 | 988 |
| controlled releases caught | 0 | 244 |
| books found | 0 | 2,361 |
| tell-a-friend referrals | 0 | 576 |
| new member referrals | 0 | 40 |
| forum posts | 0 | 2,924 |
Extended Profile
I've moved!!
I no longer live in Virginia. Be sure to PM before you mail anything to me!
---
Are you in the Washington, DC, metro area?
Please join
BC in DC
, the Groups.io group for BookCrossers in DC, Northern Virginia, and Maryland. We meet monthly(ish) at various locations around the area.
---
I have a Little Free Library! And it's also an
OBCZ
!
---
My username is the name of the villain in
Castle Perilous
by John DeChancie. The book itself is pretty mediocre, but I got an online handle out of it which I've been using since around 1993. It's all one word: muh-LID-ee-uh. My name is not Lydia. :)
---
As of 21 April 2023...
Longest time between release and catch:
9 years, 3 months
Check out my
wild catches
.
I'm hosting a
BookCrossing Meetup Bookbox
. It's like a normal bookbox, except instead of being passed between individuals, it's being passed between local BookCrossing groups.
Currently Reading:
*
The Genius Under the Table
by Eugene Yelchin
*
The Lowbrow Guide to World History
by Michael Powell
*
The Haunting of Hill House
by Shirley Jackson (unabridged audiobook)
The ever-growing
TBR pile
.
Books Read in 2023:
1.
Take the Cannoli
by Sarah Vowell
2.
In the Shadow of Blackbirds
by Cat Winters
3. Dot Journaling by Rachel Wilkerson Miller
4.
My Life as an Experiment
by A.J. Jacobs
Audiobooks Listened to in 2023:
1. American Ghost by Hannah Nordhaus
2. The Stars, Like Dust by Isaac Asimov
3. The Misadventures of Awkward Black Girl by Issa Rae
4.
Cinder
by Marissa Meyer
5.
I Remember Nothing
by Nora Ephron
6. The Bullet Journal Method by Ryder Carroll
7. Caesar's Last Breath by Sam Kean
8. Magic for Liars by Sarah Gailey
9. The Echo Wife by Sarah Gailey
10. Everybody Lies by Seth Stephens-Davidowitz
Previous years:
2022
|
2021
|
2020
|
2019
|
2018
|
2017
|
2016
|
2015
|
2014
|
2013
|
2012
|
2011
|
2010
|
2009
|
2008
|
2007
|
2006
|
2005
|
Review Archive