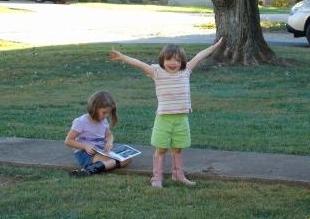 LoveTeaAndBooks
Age 53
Joined Sunday, September 21, 2003
Recent Book Activity
| Statistics | 4 weeks | all time |
| --- | --- | --- |
| books registered | 0 | 2,445 |
| released in the wild | 0 | 2,226 |
| controlled releases | 0 | 23 |
| releases caught | 0 | 295 |
| controlled releases caught | 1 | 3 |
| books found | 0 | 69 |
| tell-a-friend referrals | 0 | 160 |
| new member referrals | 0 | 19 |
| forum posts | 0 | 541 |
Extended Profile
I have always loved books and have more books than I can read. They are slowing overtaking my home. My children are sleeping on books rather than beds. We eat our dinner on stacks of books. We sit on stacks of books to watch television, except we cannot see the television because there are so many books. I haven't seen my husband in months; I hear his voice through all the books, but the stacks are much taller than either of us. Of course, the children are agile enough to climb over the stacks so that I still get to see them. It is becoming quite the crisis.

I must stop typing and read!



A couple items regarding my bookshelf: Please do NOT request books from my shelf. I wild-release only unless I choose otherwise. The numerical star ratings on my shelf are ratings by other readers (I do not use that system).