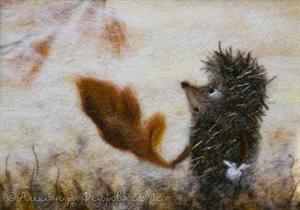 Liinuskainen
Age 44
Joined Thursday, October 12, 2006
Recent Book Activity
| Statistics | 4 weeks | all time |
| --- | --- | --- |
| books registered | 0 | 1,263 |
| released in the wild | 0 | 873 |
| controlled releases | 0 | 64 |
| releases caught | 0 | 237 |
| controlled releases caught | 0 | 64 |
| books found | 0 | 142 |
| tell-a-friend referrals | 0 | 64 |
| new member referrals | 0 | 16 |
| forum posts | 0 | 2,052 |
Extended Profile
Tervetuloa kirjahyllyyni / Welcome to my bookshelf
Tämän rakkauden olen tainnut periä lähinnä äidiltäni ja pienestä pitäen molemmat vanhemmat lukivat minulle paljon. Raikkaimpia kirjojani ovat yhä edelleen kaksi paksua lapsuudenaikaista satukirjaa, josta (tuolloin vielä) hyvän muistini ansiosta osasin ulkoa pitkät pätkät (tosin kun opin lukemaan, äiti ei ensin uskonut sitä, koska hän luuli minun "lukevan" ulkomuististani). Kirjastot ovat aina olleet toinen kotini, kirjahyllyni parkuu tilanpuutteesta, rakastan antikvaariasia kirjakauppoja ja uuteen kaupunkiin/paikkaan tullessani haluan yleensä tutustua paikan kirjatarjontaan. Bookcrossingista olin kuullut jo aiemmin, mutta varsinaisesti tutustuin asiaan syksyllä 2006. Olin vierailulla Helsingissä ja löysin kasvitieteelliseltä puutarhalta sinne vapautetun kirjan. Ensimmäisen merkinnän tein nimettömänä, mutta tarkemmin sivustoon tutustuttuani rekisteröidyin ja sillä tiellä olen.
I just love books, I guess I have inherited my love from my mother. When I was little both my parents read out to me and I could remember from my memory long parts from my favourite books. Ever since my childhood libraries have been like a second home for me. And every time I visit a new town/place, I just have to find all the interesting (secondhand) bookstores. I have heard about bookcrossing few years ago, but I became a bookcrosser in autumn 2006. I was visiting in Helsinki and I found bookcrossing book in botanical garden. I made my first entry as AnonymousFinder, but after that, I was hooked. If you see something interesting in my bookshelf, feel free to ask (I can't guarantee to fulfil your request, but we'll see :o)
Toivelista /Wishlist
Irlanti / Ireland
Lukisin mielelläni Irlantiin sijoittuvia tai Irlannnista kertovia kirjoja.
Kanada
1996 Suomessa alettiin esittää Kanadalaista sarjaa nimeltä Due South (joka sai suomennetuksi nimekseen Chicagon ratsupoliisi). Tuon sarjan myötä kiinnostuin Kanadasta (sinällään vähän nurinkurista, koska itse sarja sijoittuu Chicagoon)(Sarja on muuten yhä edelleen suosikki tv-sarjani). Eli luen mielelläni Kanadaan sijoittuvaa, Kanadasta (tai ratsupoliiseista) kertovia kirjoja. Kanadaan asti en ole vielä päässyt, mutta sekin on suunnitteilla.
Muuta/other:
Maaliskuun (2010) kirjamaa: Kanada
Joensuun joulukalenteri 2009
Joulukalenterini 2008
Joensuun joulukalenteri 2008 / Advent callendar 2008 in Joensuu
VariC:in Monopolipeli/ Monopoly
Tuunaus -haaste (syksy 2008) / "bookcdecorating" challenge autumn 2008
Syyshaaste (syksy 2008) / Autumnchallenge
Joensuun puistovapautus 26.8.2008 / mass release event in Joensuu
Kuvia Joensuulaisten kirjatuunauksista
Kirjan ja ruusun päivä 2008 Joensuussa/ book and rose day 2008
Joensuun seudun joulukalenteri 2007 / Advent callendar 2007 in Joensuu
Kirjan ja ruusun päivä 2007 Joensuussa/ book and rose day 2007
Artikkeli Karjalan Helissä
igulee.fi/---/vs2_3.gif" alt="Projekti villasukka"/>
Projekti villasukka