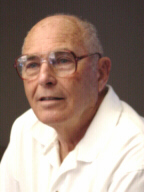 Henry29
Age 92
Joined Monday, September 16, 2002
Recent Book Activity
| Statistics | 4 weeks | all time |
| --- | --- | --- |
| books registered | 0 | 2 |
| released in the wild | 0 | 1 |
| controlled releases | 0 | 0 |
| releases caught | 0 | 0 |
| controlled releases caught | 0 | 0 |
| books found | 0 | 0 |
| tell-a-friend referrals | 0 | 0 |
| new member referrals | 0 | 0 |
| forum posts | 0 | 0 |
Extended Profile
A certified Oklahoma Hillbilly, the eldest of eight children, Father of two. Retired, living in Florida with Jody, my wife of over 54 years.
Author of "Concept of Justice" by Henry Custer. Also "Dirt Floor", soon to be published by Publish America.
Short stories, articles, and poems posted on my Authorsden.com website.