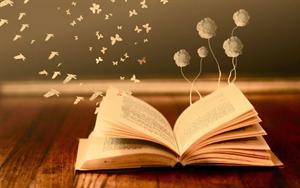 Harobed82
Age 39
Joined Saturday, July 23, 2016
Recent Book Activity
| Statistics | 4 weeks | all time |
| --- | --- | --- |
| books registered | 2 | 867 |
| released in the wild | 1 | 635 |
| controlled releases | 0 | 1,045 |
| releases caught | 1 | 26 |
| controlled releases caught | 1 | 887 |
| books found | 3 | 785 |
| tell-a-friend referrals | 0 | 9 |
| new member referrals | 0 | 9 |
| forum posts | 22 | 4,005 |
Extended Profile
Décembre 2019 - Je déménage en Vendée! Si vous voulez m'envoyer un livre surprise, lywenn a ma nouvelle adresse ! ;-)
Je lis tout ce qui me tombe sous la main, sauf la science fiction.
Je lis des livres en français, anglais et espagnol.
Je collectionne les cartes postales qui montrent les lieux, la culture et les recettes du monde entier, ainsi que les "petits verres" (style verres à vodka) avec des noms/images de lieux.
J'aime la nature et les animaux, particulièrement les chiens (surtout la race chow-chow) et les chats.
J'aime aussi les bougies (j'en fabrique), les articles de papeterie (autocollants, cartes, papier à lettre, stylos...), les foulards/écharpes/chaussettes (je suis très frileuse)...
Mes couleurs préférées sont le vert, rouge, marron, noir, violet.
Je suis végétalienne, je ne mange pas de produits venant des animaux (ni viande/poisson/crustacés, ni oeufs, ni produits laitiers, ni miel). Mais mon conjoint ne l'est pas, donc si je reçois un aliment que je ne consomme pas, il se fera un plaisir de le manger à ma place. ;)
Et sinon, j'aime à peu près tous les fruis/légumes/fruits secs/céréales.
Mes rings/rays en cours:
Désobéir pour les animaux:
www.bookcrossing.com/---/549873
La vie secrète des arbres:
www.bookcrossing.com/---/550631
Reunion in Barsaloi:
www.bookcrossing.com/---/565616
******
December 2019 - I'm moving! If you want to surprise me with a book, lywenn has my new adress! ;-)
I read everything except science fiction.
I read books in French, English and Spanish.
I collect postcards that show places, culture and food from all over the world, as well as shot glasses with name/picture of places.
I love nature and animals, particularly cats and dogs (most of all chow-chow breed).
I also like candles (I make them) and stationnery (stickers, paper letter, gel pens...), scarves.
My favorite colors are green, red, brown, black, purple.
I'm vegan. But my boyfriend is not, so if I receive something that I don't eat, he will be happy to help me! ;)