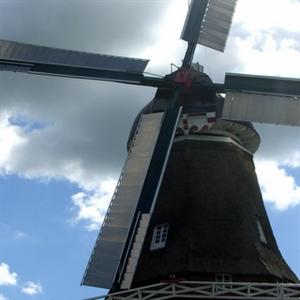 FraukeRo
Joined Monday, December 3, 2012
Recent Book Activity
| Statistics | 4 weeks | all time |
| --- | --- | --- |
| books registered | 4 | 381 |
| released in the wild | 21 | 334 |
| controlled releases | 10 | 323 |
| releases caught | 4 | 107 |
| controlled releases caught | 5 | 300 |
| books found | 1 | 251 |
| tell-a-friend referrals | 0 | 0 |
| new member referrals | 0 | 0 |
| forum posts | 8 | 509 |
Extended Profile
Moin! Ich komme ursprünglich aus Ostfriesland, habe einige Zeit in Schweden und dann in Norwegen gelebt. 2023 bin ich für ein paar Monate in Bochum :-)
Lesen mag ich eigentlich fast alles, was ich in die Finger kriege. Besonders gerne Fantasy und "schrägen" Humor, aber eigentlich eine ganz bunte Mischung... nur für Krimis und Thriller habe ich nicht so viel übrig. Inzwischen lese ich auf fünf Sprachen: Deutsch, Englisch, Französisch, Schwedisch oder Norwegisch. Am liebsten mag ich Bücher in der Originalsprache lesen, aber wenn mir Wunschbücher zuerst in einer Übersetzung begegnen verschlinge ich sie trotzdem. Ich war schon immer eine Schnell- und Vielleserin, reisen mag ich außerdem ebenso gerne wie Post verschicken und geschickt bekommen - somit ist Bookcrossing für mich das perfekte Hobby!
Meine AVLs und TBRs verschicke ich gerne, bei Interesse einfach melden! Tauschbücher sind nett, aber kein Muss - Platz im Bücherregal kann ich eigentlich immer ganz gut gebrauchen. Umgekehrt freue ich mich immer über Wunschlistenbücher, Bücher für die Länder-Challenge, und alles was so mit Büchern zusammenhängt... Lesezeichen, Buchstützen, Bookcrossing-Zubehör (ich bin begeistert von den "Tiny Stickers") und so weiter. Papiersachen finde ich sowieso toll: Postkarten, Selbstgebasteltes, Material oder Anleitungen zum Basteln... ich mag kreative Ideen :-)
Hello! I'm originally from East Frisia in Germany, I lived in Sweden for some time, and then in Norway. In 2023 I am in Bochum for a few months.
I read almost anything I can get hold of. Especially fantasy and anything with a strange sense of humour, but a pretty wild mix in general... only mystery and thrillers can't really seem to spark my interest. By now I read in five languages: German, English, French, Swedish or Norwegian. I prefer to read books in their original language, but I don't say no to translations crossing my way, either. I've always been a fast and excessive reader, I love travelling and I like sending and receiving mail - I think I found a perfect hobby with bookcrossing!
I'm willing to send out any of my AVLs or TBRs, just send me a message! Book exchanges are nice but not a must - I can always make use of space in my bookshelves. I'm always happy to receive wishlist books, books by authors from different countries for the German forum challgenge, as well as anything related to reading: bookmarks, bookends, bookcrossing supplies (I really like the tiny stickers) and so on. Actually, I like everything made from paper: postcards, handmade things from paper, material or instructions for handicrafts... I love creative ideas :-)
Challenges:
1 Jahr = 1 Land Challenge
Map of books for the country challenge
Member of
1001 library
Joined the
BC Convention in Oslo
April 2017 :-)
(Last Update: Apr 2023)