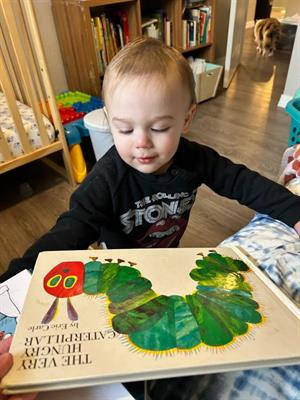 Dove-i-Libri
Age 61
Joined Friday, November 14, 2003
Recent Book Activity
| Statistics | 4 weeks | all time |
| --- | --- | --- |
| books registered | 71 | 2,468 |
| released in the wild | 86 | 2,001 |
| controlled releases | 14 | 924 |
| releases caught | 0 | 488 |
| controlled releases caught | 9 | 646 |
| books found | 7 | 956 |
| tell-a-friend referrals | 0 | 622 |
| new member referrals | 0 | 17 |
| forum posts | 12 | 10,090 |
Extended Profile
"She is too fond of books and it has addled her brain."
In the novel Work: A Story of Experience
by Louisa May Alcott
This just describes me to a T!
~~~~~~~~~~~~~~~~~~~~~~~~~~
Every time I see my pink ribbons, I am thankful to the BookCrosser who surprised me! Thank you for supporting BookCrossing in this way!
July 15, 2018: Wow! Someone has extended my RIBBONS! THANK YOU!
Sept 4, 2021: I just noticed that someone extended my ribbons until December 13, 2021! THANK YOU!
~~~~~~~~~~~~~~~~~~~~~~~~~~
Except for controlled releases, we never really get any captures with
journal entries. But July 12, 2017, I got an e-mail telling me about a book I released in 2008!
Irresistible Forces by Danielle Steele
Never thought we'd hear from that book again! LOL!

And? Another one. Ten years later, but here it is!
Everyone Worth Knowing by Lauren Weisberger
~~~~~~~~~~~~~~~~~
When the Day of Judgment dawns and people, great and small,
come marching in to receive their heavenly rewards,
The Almighty will gaze upon the mere bookworms and say to Peter,
"Look, these need no reward. We have nothing else to give them.
They have loved reading." ~~ Virginia Woolf

~~~~~~~~~~~~~~~~~~~~~
WE DID IT!
WE REGISTERED 1,000 BOOKS
ON NOVEMBER 29, 2008
.
~~~~~~~~~~~~~~~~~~~~~~
COMBINATION BOOK RING AND RECIPE JOURNAL!
Started November 2013!
Sadly, Terminally Stalled by STEPHARIO
The School of Essential Ingredients (Link)
~~~~~~~~~~~~~~~~~~~~~
~~~~~~~~~~~~~~~~~~~~~
It's Home! It's Home! What a fun Book Ring!
A Puzzling Journey BookRing (Link)
... A pretty little word search puzzle book that started its journey in February 2013!
~~~~~~~~~~~~~~~~~~~~~~
International Recipe Journals
December 2007:
Sadly, these journals have *ALL* gone missing. That is especially upsetting, though, because so many people poured a lot of energy and creativity into them.
February 2008:
Well, one of the journals has started traveling again! That's great! But I still feel bad for the participants in the other journals who made really nice pages.
June 2011: Oh, well ... lost again. This time, I am not holding out hope for it. So sad, so much time, effort and work.
Book 1 (Click Here!) (Lost)
Book 2 (Click Here!) (Lost)
Book 3 (Click Here!) (Lost)
~~~~~~~~~~~~~~~~~~~~~~
And? ANOTHER Project Lost in Cyberspace!
Mom i Libri read
~WOMEN WHO LOVE BOOKS TOO MUCH~
and thought that other women BookCrossers might like it, too, so I formed a Book Ring/RABCK Chain! Addicted to books? Who, Us? ☺
Women Who Love Books Too Much (Book 1) Click Here! (Lost)
Women Who Love Books Too Much (Book 2) Click Here! (Lost)
~~~~~~~~~~~~~~~~~~~~~~
All right, NOW ... Whittling away at that "To Be Read" Mountain! You may ask, "How's it going?" Well, Let's see! (I'll update as often as I can.)
~~~~~~~~~~~~~~~~~~~~~~
OFFERED FOR RABCK AT Dove-i-Libri's 2023 RABCK THREAD (Link), AND WAITING TO BE CLAIMED:
David Copperfield (Link)
The Exploits & Adventures of Miss Alethea Darcy (Link)
~~~~~~~~~~~~~~~~~~~~~~
CURRENTLY READING:
The Dovekeepers
by Alice Hoffman on Audiobook. I've already sent the actual book off as a RABCK.
White Christmas Pie
by Wanda E Brunstetter
(Link)
Ford County Stories
by John Grisham
(Link)
~~~~~~~~~~~~~~~~~~~~~~
TO BE READ NEXT ("SHORT LIST")
Zorro
by Isabel Allende
(Link)
TBR since 2010! KTM)
Before We Were Yours
by Lisa Wingate
(Link)
TBR since March 2021 (KTM)
~~~~~~~~~~~~~~~~~~~~~~
While I'm trying to reduce "Mount To Be Read," I'm going to be seriously attacking my saved-up series, one of which is Kathy Reichs' "Temperance Brennen" series. It's the forensic anthropologist/author whose books the TV series
Bones
is based on! Since I LOVED the first few seasons of that show, I read the first novel. And now I'm hooked!
~~~~~~~~~~~~~~~~~~~~~~
Who is Dové-i-Libri?
Since my mom started me on a lifelong love affair with books by reading out loud to my sister and me at bedtime, I have never looked back! The first book I remember her reading to us was
Bambi
.
I enjoy reading anything I can get my hands on. Love historical fiction, contemporary fiction, mysteries and thrillers; authors like Joanne Harris, Barbara Kingsolver, Anita Shreve, Carol Shields, Adriana Trigiani, Anne Tyler, Susan Vreeland, Tracey Chevalier, PD James, Faye Kellerman, Sue Grafton, Janet Evanovich, Nikki French, SO many others!
We are participating in
BookCrossing
as a family activity and hope to track some of our books to far-away places! That's why you will see adult books AND children's books here. My husband and I are sharing the same "bookshelf" with the boys, and up until recently (Feb. 2008!) even my sister in NYC - TiTi i Libri, who FINALLY started her own bookshelf as BookCrosser "Capricorn0103"
Oh, No!!! THE HULK has stolen our books! Help us, Help us, Please!
Added Dec. 26, 2003:
I KNOW that our books are being "caught," we have even excitedly watched people pick them up and take them, but it seems that no one is actually logging on to journal them. Oh, well. We will be doing more controlled releases from now on.

Can you see the "Secretly Released" book in this photo taken July 29, 2007?
Hee Hee Hee!
Added February 18, 2004:
We have relocated from Brooklyn, NY to Fort Myers in S.W. Florida. Hoping that our releases will be caught and journaled!
Added March 13, 2004:
I have a HUGE Wish List and I'm willing to pay postage, trade, start book rings, make up book boxes, whatever you want. The only thing is that I release the books I've already read, so I don't usually have a lot "Available" at any given time if you want to trade. I am always open to trades for postage or for a book marked TBR, though. I'll read it and send it along!
Added February 27, 2010:
Well SEVEN years or so have come and gone, the Librettos are now practically men on their own, and what had started out as a family activity has become sort of "Mom's Pet Project." Which, I guess, is fine. So, you'll be seeing LESS children's books and YA books, and the bookshelf will reflect more of my own reading tastes, give or take the books I happen to "pick up" just for sharing through BookCrossing!
~~~~~~~~~~~~~~~~~~~~~~
What kind of bookcrosser are you

Your Result: Playfull RBACKer

Sent it as a gift, that's what you say. You are a daily visitor of the rback site. Releasing might be fun, but now I know for sure my book finds someone who actually wants it.
Just admit it, you just love to giftwrap.

ring in bundles
Talk of the toy
Obsessive releaser
Thematic dropper
Love to meet
lucky lurker
strange looking bystander
What kind of bookcrosser are you
Quiz Created on GoToQuiz
~~~~~~~~~~~~~~~~~~~
Which Classic Novel Do YOU Belong In?
From an old quiz at Quizilla.com (Remember Quizilla?)

Darling, it seems that you belong in Gone with the Wind, the proper place for a true romantic. You belong in a tumultuous world of changes and opportunity where your independence paves the road for your survival. It is difficult being both a cynic and a dreamer, no?
~ ~ ~ ~ ~ ~ ~ ~ ~ ~ ~ ~ ~ ~ ~ ~
Your Dominant Intelligence is Linguistic Intelligence

You are excellent with words and language. You explain yourself well.

An elegant speaker, you can converse well with anyone on the fly.

You are also good at remembering information and convincing someone of your point of view.

A master of creative phrasing and unique words, you enjoy expanding your vocabulary.

You would make a fantastic poet, journalist, writer, teacher, lawyer, politician, or translator.

~ ~ ~ ~ ~ ~ ~ ~ ~ ~ ~ ~ ~ ~ ~ ~
Books released in Memory of BookCrosser "Iwillrejoice."
(Dad-i-Libri is helping me register and release these books. )
See Link Here! (Link)
~ ~ ~ ~ ~ ~ ~ ~ ~ ~ ~ ~ ~ ~ ~ ~
Books released in Memory of
MissCynn:
My Oola Journey! (Link)
Succulent Wild Woman (Link)
Wedding Bells in Christmas (Link)
A Snowy Little Christmas (Link)
A Dog's Way Home (Link)
The Sand Castle (Link)
~ ~ ~ ~ ~ ~ ~ ~ * ~ ~ ~ ~ ~ ~ ~ ~
Books Read in 2023
Calico Joe
by J Grisham
(Link)
The Dovekeepers
(Link)
Esperanza Rising (With Connections)
by Pam Muñoz Ryan
(Link)
Little Men
by Louisa May Alcott
(Link)
Love and Knishes
by Sara Kasdan
(Link)
"... If you don't have time to cook a green vegetable and a yellow one, a thin one and a bulky one, so don't worry. Your child will do all right on Love and Knishes ..." (Page 103)
I Lost Everything in the Post-Natal Depression
by Erma Bombeck
(Link)
The Best Christmas Pageant Ever
by Barbara Robinson
(Link)
The Tie That Binds
by Kent Haruf
(Link)
The Christmas Letters
by Lee Smith
(Link)
A Christmas Visitor
by Anne Perry
(Link)
On the Beach
by Nevil Shute
(Link)
The Quiet Little Woman
by Louisa May Alcott
(Link)
The Book of Christmas Virtues (Chicken Soup for the Soul)
by Jack Canfield and Mark V Hansen
(Link)
The Last Holiday Concert
by Andrew Clements
(Link)
A Christmas Blessing
by Donna van Liere
(Link)
Strong Survival: The Life and Times of a Mountain Woman
by Cliffie Strong
(Link)
Are Women Human?
by Dorothy Leigh Sayers
(Link)
The Cat Who Came to Christmas
by Cleveland Armory
(Link)
Ford County Stories
by John Grisham
(Link)
~ ~ ~ ~ ~ ~ ~ ~ ~ ~ ~ ~ ~ ~ ~ ~
WE ENJOYED PARTICIPATING IN THESE CHALLENGES AND FUN THINGS:
2023
Booklady331's AUGUST 2023 "ONE WORD TITLE" Challenge
Booklady331's July 2023 "Christmas in July" Challenge
Booklady331's June 2023 Allergic to "A" Challenge (Link)
Motherof11's 2023 RABCK challenge
Dove-i-Libri's 2023 RABCK Thread
BookwormInUsAll's Care Center Releases (2023)
Booklady331's 2023 KTM Release Challenge

2022
September's "You're Such an Animal" Release Challenge
Booklady331's AUGUST 2022 "ONE WORD TITLE" Challenge
Booklady331's July 2022 "Christmas in July" Challenge
Booklady331's June 2022 "Allergic to A" Challenge
motherof11's 2022 RABCK challenge
Dove-i-Libri's 2022 RABCK Thread
PokPok's Hospital Releases (2022)
BookwormInUsAll's Care Center Releases (2022)
Booklady331's 2022 KTM Release Challenge
2022 Reduce Mount TBR Challenge - My Goal is 20

2021
2021 Holiday Gift Giving
USA & Canada Wishlist Tag Game 2021
PokPok's Hospital Releases (2021)
BookwormInUsAll's Care Center Releases (2021)
Booklady331's Already Book Crossed Bookbox Round 22
Dove-i-Libri's 2021 RABCK Thread
Booklady331's 2021 KTM Release Challenge
2021 Reduce Mount TBR Challenge - My Goal is 20

2020
Booklady331's Already Book Crossed Book box Round 21
Booklady331's Christmas in July Challenge (Link)
Dove-i-Libri's 2020 RABCK Thread (Link)
Booklady331's 2020 KTM Release Challenge
PokPok's Hospital Releases (2020)
BookwormInUsAll's Care Center Releases (2020)
2020 Reduce Mount TBR Challenge - My Goal is 20


~~~~~~~~~~~~~~~~~~~~~~~~~~




"When I am dead, I hope it may be said:

Her sins were scarlet ...

but her books were read."

~~Hilaire Belloc




~~~~~~~~~~~~~~~~~~~~~~~~~~


2019
Booklady331's Already Book Crossed Book box
Iwillrejoice's ABC (Alphabet) Bookrings - US version - Books Beginning with the Letter J - Round 2 (Link).
chawoso 's 100% Secret Santa 2019
Iwillrejoice's ABC Authors Book Rings - US version - Letter X
Iwillrejoice's ABC Bookrings - US version - Books Beginning with the Letter I - Round 2
Bookstogive's General Literature Virtual Bookbox - Round 22
JosieRivers' BEFORE EVER AFTER Book Ray(Link)
Iwillrejoice's ABC Authors Book Rings - US version - Letter W (Link)
MaryZee's Biographies of Things Book Box
Iwillrejoice's ABC Authors Book Rings - US version - Letter V (Link)
Iwillrejoice's ABC Bookrings - US version - Books Beginning with the Letter G - Round 2
ISO a USA "Reading Buddy" for Philippa Gregory's Wideacre Trilogy
Dove-i-Libri's 2019 RABCK Thread
BookstoGive's General Literature VBB- Round 21 Started September 23, 2018
Tattooed_Mummy's Children's Books in Playgrounds Challenge (2019)
Booklady331's 2019 KTM Release Challenge
PokPok's Hospital Releases (2019)
BookwormInUsAll's Care Center Releases (2019)
2019 Reduce Mount TBR Challenge - My Goal is 20

2018
Iwillrejoice's 3rd Annual Christmas/Hannukah Book Ring
Iwillrejoice's ABC Bookrings - US version - Books Beginning with the Letter F - Round 2
TexasWren's Annual Ornament Exchange 2018
ABC Authors Book Rings - US version - Letter U
Iwillrejoice's ABC Bookrings - US version - Books Beginning with the Letter E - Round 2
Iwillrejoice's ABC Bookrings - US version - Books Beginning with the Letter D - Round 2
Iwillrejoice's ABC Authors Book Rings - US version - Letter T
Bookstogive's General Literature Virtual Bookbox - Round 20
Iwillrejoice's ABC Authors Book Rings - US version - Letter S
Iwillrejoice's ABC Book Rings - US version - Books Beginning with the Letter C - Round 2
Iwillrejoice's ABC Authors Book Rings - US version - Letter R
Booklady331's Already Been Crossed Virtual Book Box Round 16
Iwillrejoice's ABC Bookrings - US version - Books Beginning with the Letter B - Round 2
Iwillrejoice's ABC Authors Book Rings - US version - Letter Q
Iwillrejoice's ABC Bookrings - US version - Books Beginning with the Letter Z
Iwillrejoice's ABC Bookrings - US version - Books Beginning with the Letter A - Round 2
Iwillrejoice's ABC Authors Book Rings - US version - Letter P
IwillRejoice's ABC Bookring - US version - Books Beginning with the Letter Y
Princess-Peapod's 2018 Valentine's Day Exchange
Collecting Little House Books for Arianna
Bookstogive's General Literature Virtual Bookbox - Round 19
Booklady331's 2018 KTM Release Challenge
RABCK Giveaway from "Reduce Mount TBR" Challenge
PokPok's Hospital Releases (2018)
BookwormInUsAll's Care Center Releases (2018)
2018 Reduce Mount TBR Challenge - My Goal is 25

2017:
Iwillrejoice's ABC Authors Book Rings - US version - Letter O
IwillRejoice's ABC Bookring - US version - Books with the Letter X in the Title
USA RABCK - Robert Crais' THE SENTRY
USA RABCK - Jodi Picoult's Harvesting the Heart
IwillRejoice's ABC Bookring - US version - Books Beginning with the Letter W
Iwillrejoice's ABC Authors Book Rings - US version - Letter N
Iwillrejoice's 2017 Christmas/Hannukah Book Ring
2017 Holiday Gift Giving (Link is for Thank You Thread)
Iwillrejoice's ABC Authors Book Rings - US version - Letter M
IwillRejoice's ABC Bookring - US version - Books Beginning with the Letter V
Bookstogive's General Literature Virtual Bookbox - Round 18
IwillRejoice's ABC Bookring - US version - Books Beginning with the Letter U.
BookLady331's Christmas in July Release Challenge
"Don't Make Me Choose Between You and My Shoes" RABCK
Iwillrejoice's ABC Authors Book Rings - US version - Letter L
Iwillrejoice's ABC Bookrings - US version - Books Beginning with the Letter T
Salem Falls by Jodi Picoult RABCK
Gossamer Ghost RABCK
IwillRejoice's ABC Bookrings - Books Beginning with the Letter S
IwillRejoice's ABC Authors Book Rings - US version - Letter K
IwillRejoice's ABC Authors Book Rings - US version - Letter J
IwillRejoice's ABC Authors Book Rings - US version - Letter I
Booklady331's Already Been Crossed Virtual Book Box Round 14
IwillRejoice's ABC Bookrings - Books Beginning with the Letter R
Princess-Peapod's 2017 Valentine's Day Exchange
Iwillrejoice's ABC Authors Book Rings - US version - Letter H
RABCK * Top Secret Twenty-One
PokPok's Hospital Releases (2017)
BOOKWORMINUSALL's Care Center Releases (2017)
2017 Reduce Mount TBR Challenge - My Goal is 25

2016:
Iwillrejoice's ABC Bookrings - Books Beginning with the Letter Q
Holiday Gift Giving 2016
Iwillrejoice's 2016 Christmas/Hannukah Book Ring
Iwillrejoice's ABC Authors Book Rings - US version - Letter G
USA RABCK ~ Our Darling by D.A. Brockett
Bookstogive's General Literature Virtual Bookbox - Round 16
Kiwiinengland's Halloween Book and Treat Exchange
Iwillrejoice's ABC Authors Book Rings - US version - Letter E
Iwillrejoice's ABC Authors Book Rings - US version - Letter F
Iwillrejoice's ABC Bookrings - Books Beginning with the Letter P
Iwillrejoice's ABC Authors Book Rings - US version - Letter C
Iwillrejoice's ABC Authors Book Rings - US version - Letter D
Bookstogive's General Literature Virtual Bookbox - Round 14
devon612's Little Free Library
Iwillrejoice's ABC Bookrings - Books Beginning with the Letter N
Iwillrejoice's ABC Bookrings - Books Beginning with the Letter M
Iwillrejoice's ABC Bookrings - Books Beginning with the Letter O
Iwillrejoice's ABC Authors Book Rings - US version - Letter B
Princess-Peapod's 2016 Valentine's Day Exchange
Iwillrejoice's ABC Bookrings - Books Beginning with the Letter K
PokPok's Hospital Releases (2016)
BOOKWORMINUSALL's Care Center Releases (2016)
2016 Reduce Mount TBR Challenge - My Goal is 25
2015:
Iwillrejoice's ABC Authors Book Rings - US version - Letter A
Jessibud's Bookray: *Forgotten Bookmarks*
2015 Holiday Gift Giving (Link is for Thank You Thread)
BookstoGive's General Lit VBB, Round 13
Iwillrejoice's ABC Bookrings - Books Beginning with the Letter L
Iwillrejoice's ABC Bookrings - Books Beginning with the Letter J
Iwillrejoice's ABC Bookrings - Books Beginning with the Letter I
Iwillrejoice's ABC Bookrings - Books Beginning with the Letter H
Iwillrejoice's ABC Bookrings - Books Beginning with the Letter G
Iwillrejoice's ABC Bookrings - Books Beginning with the Letter F
Reduce Mount TBR Challenge 2015 (My goal was 36, and I didn't make it!)
PokPok's Hospital Releases
BOOKWORMINUSALL's Care Center Releases
(*sniff … Somehow, I lost all the links for all the fun activities I participated in over the last ELEVEN years. Oh, well, time to start anew!)
(Link to HTML Color Codes )
(PreNumbered Book Labels)